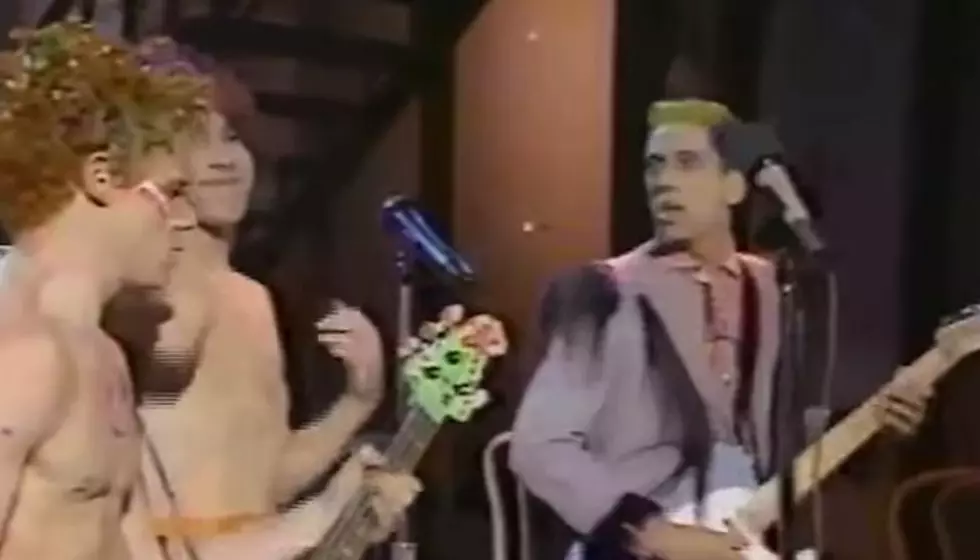 Former Red Hot Chili Peppers guitarist Jack Sherman dies at 64
[Photo via YouTube]
Former Red Hot Chili Peppers guitarist Jack Sherman has passed away. He was 64.
While a cause of death has not been disclosed, RHCP shared the news early Saturday.
"We of the RHCP family would like to wish Jack Sherman smooth sailing into the worlds beyond, for he has passed," the tweet reads. "Jack played on our debut album as well as our first tour of the USA. He was a unique dude and we thank him for all times good, bad and in between. Peace on the boogie platform."
Replacing founding member Hillel Slovak in late 1983, Sherman joined frontman Anthony Kiedis, bassist Flea and drummer Cliff Martinez to round out the lineup on their debut self-titled album. The 1984 release includes fan favorites "True Men Don't Kill Coyotes," "Out In L.A." and "Get Up And Jump."
The band embarked on a year-long tour in 1984 in support of the album. While on the run, RHCP had their first major TV appearance on Alan Thicke's Thicke Of The Night where they performed "Get Up And Jump." You can check that out below.
In addition to performing on the debut album, Sherman helped write RHCP's second album, Freaky Styley. He parted ways with the band in 1985 and was replaced by original founding member Slovak. Sherman later appeared on the band's 1988 The Abbey Road E.P., which included material from their back catalog, and as a backing vocalist on 1989's Mother's Milk.
After parting ways with the band, Sherman went on to work with Bob Dylan on Knocked Out Loaded and George Clinton on R&B Skeletons In The Closet in 1986 and Tonio K on Notes From The Lost Civilization in 1988. Throughout the years, he continued to work in music on albums from Peter Case, Gerry Goffin and more.
Our thoughts are with Sherman's family and friends at this time.