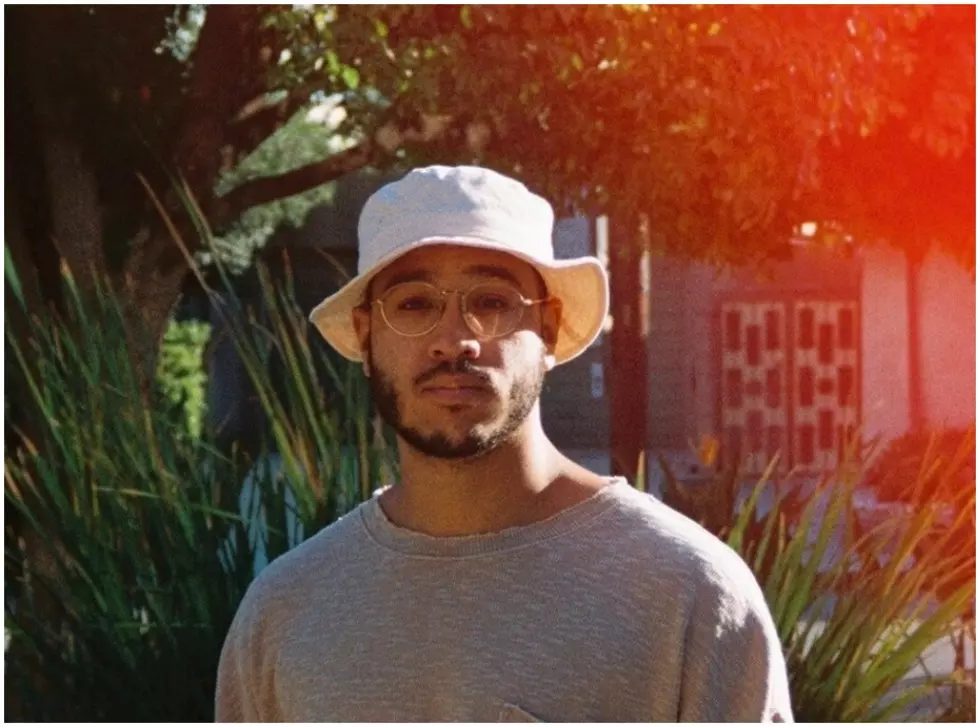 remy makes music for all the people who don't fit in anywhere else
[Photo by: Pat Linehan]
Add a dash of Fall Out Boy, a sprinkle of Drake, a pinch of the 1975 and a hint of Kanye West and you'll end up with a sound that's nearly impossible to replicate. The mastermind behind this fool-proof recipe is none other than Hopeless Records' latest addition to their stacked roster—a singer-songwriter who was practically born with music in his blood. Throughout 2019 and 2020, remy introduced the world to his unique approach to songwriting through several singles, including his debut, "useless," highlighting his seamless blend of countless influences. Reaching fans of all walks of life who resonate with his emo roots, remy is developing a new form of musical outreach and connection.
After years of writing Top 40 records, the New York native turned his songwriting frustration into fruition by creating something all his own. With basslines similar to blink-182, hard-hitting drums, pop hooks, alternative roots and a lo-fi aesthetic, remy strives to write music that people can see themselves in. His latest single, "i know why you stay out," marks his first release under Hopeless Records—but it certainly won't be his last.
Alternative Press chatted with remy for the May 2021 issue ahead of the release. You can watch the full video for "i know why you stay out" and read the exclusive interview below.
What inspired you to get started in the music industry?
My family has always been musical. My dad's a musician, so it's always been a big part of my life, and it just became an important part of everything I do. I'm not really into sports. I'm not really athletic. So I think the thing for me was always that I knew I could really do well with music. I was constantly excited by it. I've turned to [it] since I was really little.
You started out writing songs for other people first, correct?
I've been a songwriter "professionally" my whole life. On paper, it's been my living since mid-2017. I've done songs for the Chainsmokers and AJ Mitchell. I just recently worked with my friend Alexander 23, which is really cool. I'm very fortunate to be able to do that as a living.
What made you decide to start writing songs for yourself?
It can get really taxing writing, pitch songs especially. My close collaborator Pat Linehan [is] just a really good friend of mine and an incredible producer. We've done every song together. He's also been doing it forever. Me and my boy Pat usually write these big pop songs and these really safe, pitchy records. I got to his place, and I was like, "Bro, I'm super hungover. I can't really sing anything crazy. So today's not a wash, why don't we do some stuff that's just for us? Let's just make some stuff that we would be pumped to show our friends and that our friends would be pumped to show their friends." I think at the time, Lil Peep and Juice WRLD were just getting started, and we were like, "Holy shit. This is fucking awesome." We had both grown up on bands like the Starting Line, Motion City Soundtrack, Cartel and Fall Out Boy. But we were so fucking stoked that this sound was bubbling up.
At the time, I guess because I knew we were not going to really send them to anybody or we weren't pitching them or anything, I wasn't really worried about what the lyrics were about and not really focusing too much on making sure that it's super clear. We came up with the first couple of songs and [showed] some friends, and everyone was like, "Holy shit, whatever it is you've been working [on] before this, stop. Stop that and do this." People kept coming back and being like, "This is the best shit." And it just felt like the gloves were off, and we could just do whatever we wanted. It was just so liberating.
It sounds like the process of writing for someone else, as opposed to doing your own music, is pretty different.
It's always different every time when you work with somebody who's really dope. When you're one on one, it's a different experience because they're good artists. They have a direction, and you're just there. It's like I can be a part of the palette—I can help sprinkle some new ideas. But when you're writing a pitch song, you've got to send it to your team. They have to like it. You send it to their manager, and they have to like it. You send it to their A&R, [and] they have to like it. Just a lot of opinions when you know if the artist just got to hear it, they would like it. Because that's usually what happens because creatives resonate that way. That's why a lot of writers put out their own music. It's just like, "I don't want to have to answer to anybody else." We've been fortunate that people agree with our choices this far because it doesn't always happen. [Laughs.] 
You're writing about honest, real-life experiences, and I think that's fantastic because pop songs nowadays seem really unrealistic with expectations. The fact that you're not sugarcoating anything in regards to those experiences is what resonates with people, even the older audience like myself who grew up with Cartel, Relient K and all of those bands. 
When people ask me, "What does it sound like?" I usually say it's like if Drake was in the 1975. The difference between hip-hop and alternative music, for me, [is] I always felt like there's just a lot of ball in rap. Every rapper is fucking cool. But in pop-punk music, the biggest people were fucking losers. [Laughs.] Pete Wentz [was] writing in his journal about not getting laid. People like Weezer and "Buddy Holly." All these songs are about people who just don't really fit in, don't really have it figured out and just aren't the cool kids. Like I said, I don't play sports. I fucking watch Marvel movies. I think that's what I want the music to feel like. That authenticity carries through.
You've also signed with Hopeless Records—that's huge. Congrats!
Thank you so much. We'd been looking for a partner for a long time, and you can tell when somebody is genuine, when somebody actually gives a fuck and actually cares about not only the music but you and wants you to succeed. They were like, "We love what you're doing, and we don't want anyone to get in the way—we just want more people to know about it." It felt like, for me, exactly what we were looking for. And also, it just helps that they're obviously a dope record [label] with a bunch of incredible new and legacy acts that are fucking sick. 
You mentioned Fall Out Boy earlier, and I noticed some of your song titles are really long. Did you pull inspiration from them?
Yeah, of course. From Under The Cork Tree in particular was my gateway drug into the world of alternative music. I went back and listened to all the Fall Out Boy stuff, and it just opened my eyes to so many cool groups. Obviously, Fall Out Boy titles are [famously] long. I was like, "There is no better way to pay tribute to that." 
You can read remy's full interview in issue 394 featuring Waterparks on the cover.