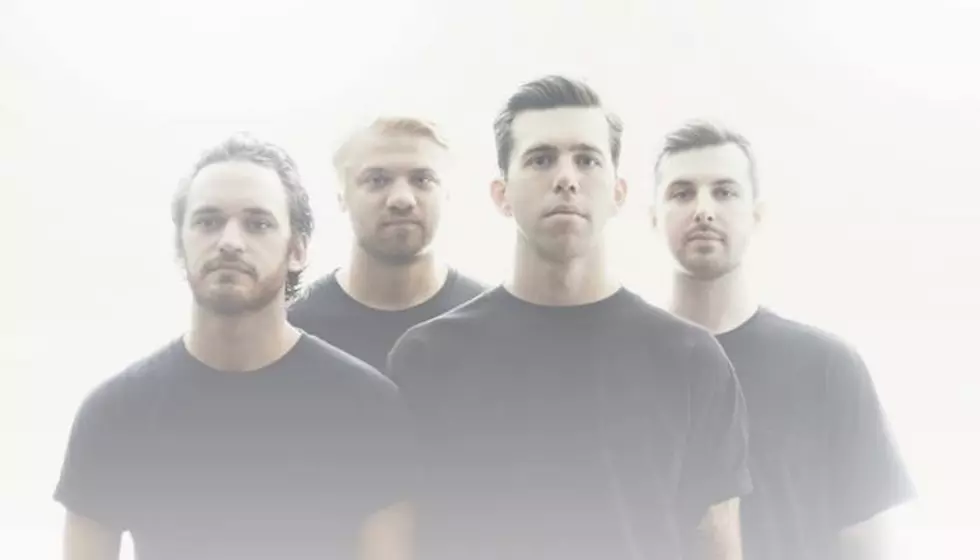 Rich People race against time in new video "No Age"—watch
Hailing from New Jersey, Rich People have put in the work to have their music heard. Since their inception in 2015, they've toured alongside Grayscale, Belmont and Bearings, to name a few.
Rich People have teamed up with AltPress to exclusively premiere their video for "No Age."
"No Age" finds frontman Robert Rich seemingly racing against time to enjoy the little things in life, such as listening to music. The energized video was directed by Eric Teti of Grease NYC.
"This was our biggest production video out of any of our songs, and the response and support since the release of 'No Age' [in] late 2019 has been amazing," the group says. "Thank you to Eric Teti, Grease NYC and all other team members who helped make this shoot special for us."
You can watch the video for "No Age" below.
Lyrics:
I felt the whisper of a thrill
Met by the space left by the void still left unfilled
Self-will pressed like blue chalk on the walls of a 20 dollar bill
And there was no age where the slow days turn into a longer year
(No age too soon, to a longer year)
I could hold wage keep the luxuries safe
(Slow days hold youth)
And I'll ask myself how did I end up here
I felt the whisper of the night
Lip-locked on all the glass pipes that have altered my life
Like quiet screams and I was all mine
And there was no age where the slow days turn into a longer year
(No age too soon, to a longer year)
I could hold wage keep the luxuries safe
(Slow days hold youth)
And I'll ask myself how did I end up here
Ty reminds me of what it all once was
I'll stand still so it can be safe here for us
And there was no age where the slow days turn into a longer year
I could hold wage keep the luxuries safe
And I'll ask myself how did I end up here
And there was no age where the slow days turn into a longer year
(No age too soon, to a longer year)
I could hold wage keep the luxuries safe
(Slow days hold youth)
And I'll ask myself how did I end up here
I felt the whisper of a thrill
Met by the space left by the void still left unfilled
And my self-will pressed like blue chalk on the walls of a 20 dollar bill