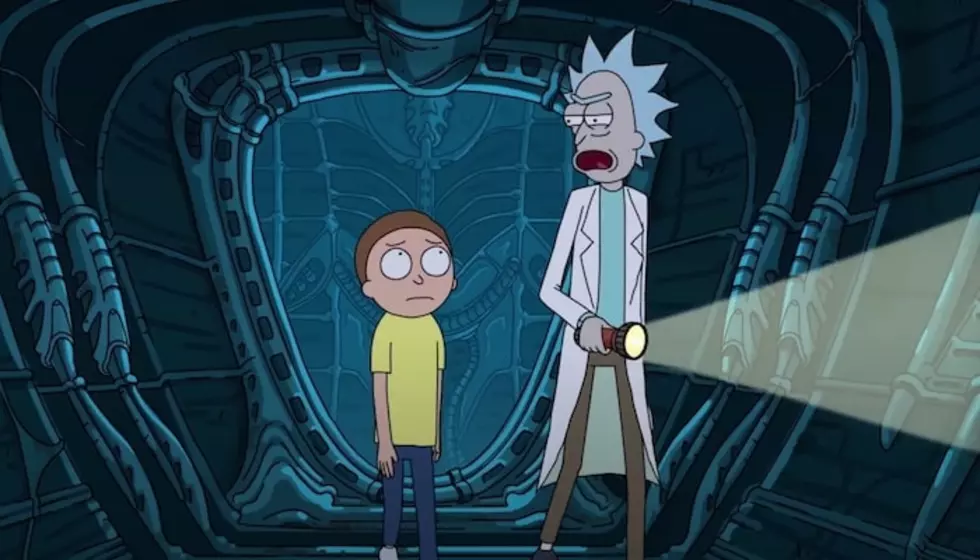 Some fans think 'Rick And Morty' went too far with this 9/11 joke
[Photo by: Adult Swim]
Rick And Morty fans are at odds over a potentially controversial joke made in the hit shows' latest episode. The episode, titled "Promortyus" made some very clear jokes about the Sep. 11, 2001 terrorist attacks, as well as the Pearl Harbor bombings in 1941. 
While some think the jokes were tasteful, others believe the events should never be joked about. 
"Promortyus" is the seventh episode of the fourth season of the Adult Swim cartoon. In it, Rick and Morty find themselves trapped on the alien planet of Glorzo. Alien-like face-huggers cling to their, well their faces. 
Without spilling too much. Rick and Morty manage to hop in a spaceship and escape. 
The controversial jokes in question come two-fold. The first is when the pair are flying around the alien city causing mayhem. Suddenly, two towers resembling the World Trade Center come into view and after a few seconds, the duo flies around them. 
Immediately afterward, Rick says, "Honestly, I'm proud of us for not."
"Totally, would have been cheap," Morty replies. "Low hanging fruit. We're better than that."
Only a few moments later, Rick quips "Pearl Harbor on the other hand…" and the pair immediately recreate the Pearl Harbor bombings on a harbor on the alien planet. 
For reference, the 9/11 terrorist attacks resulted in at least 2,900 deaths back in 2001. Pearl Harbor occurred in December of 1941 and resulted in over 2,400 casualties. 
The joke is referenced again later in the episode when Beth asks the pair about the carnage. 
"So, you did a 9/11," Beth says.
"Almost did a 9/11. We we went with a Pearl Harbor," Morty says. "We're pretty classy."
The pair of jokes have created quite a controversy amongst Rick And Morty fans. 
While some claim enough time has passed for the jokes to be considered fair game, others disagree that jokes referencing tragedies should never be made. Look at some reactions below. 
What do you think of the latest Rick And Morty episode? Tell us in the comments below.
[envira-gallery id="194728"]