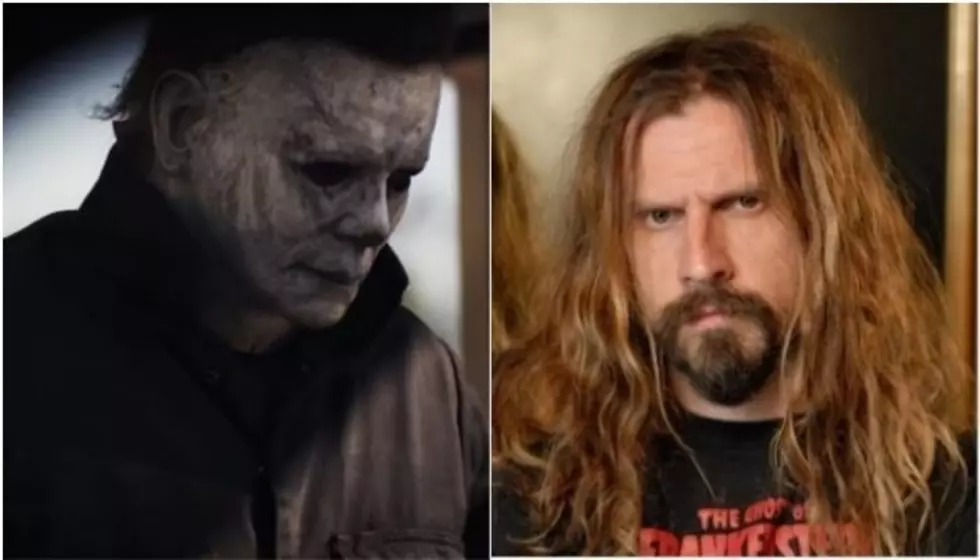 Rob Zombie says he's proud of his 'Halloween' movies, picks favorite
[Photo by: Halloween/Universal Pictures]
Rob Zombie is sharing some thoughts on the Halloween movies he directed.
Although he's still proud of both films, he does still have a favorite. Check out what it is below.
Zombie tells SFX magazine (as reported by Games Radar) that his aim was to take a different approach on the series, since there were already eight movies when he started working on the first one.
"We got to look at this troubled kid's childhood in more detail and what made him Michael Myers," he explains. "I wanted my version of Halloween to feel a lot more real because the previous films had done everything except for maybe sending him to outer space."
"It was still the story of this guy searching for his sister," Zombie continues. "But the guy was definitely more real… I didn't have him appear and reappear in the movie like in the Carpenter film. I wanted to avoid people thinking he was supernatural."
The movie wasn't easy to make, however. Zombie said he was asked countless times about whether to ask for Halloween creator John Carpenter's opinion. He decided not to "because if you start worrying about what other people think you are screwed."
"I love Halloween and I wanted to do my own thing with it," he says. "Whether people like my Halloween or don't like it is irrelevant to me. At least it has my own personal stamp on there."
And he's happy with the results, despite criticism.
"I'm still proud of both Halloween movies," Zombie reveals. "I prefer the second one, which might surprise people, but the problem is that when you do a remake you can never get a true judgement on what it is you have done."
"I was really burned out after doing Halloween. It was a tough, tough movie to make," he shares about the first film of the franchise he directed. "I was excited to do a sequel, though–mainly because if the first film was about Michael and how he became this famous murderer, the second one could be about Laurie and how this event had really messed her up. The original Halloween 2 never did that. And now that I had established this universe I felt like I could do anything I wanted with it."
The newest Halloween
The latest Halloween movie is currently in theaters and it appears that fans will have to forget everything that happened in the franchise's previous plot lines, including those of Zombie's 2007 and 2009 remakes.
"The Shape" finally made his long-awaited return to the big screen. Along with him, came scream queen Jamie Lee Curtis, the shape himself Nick Castle, and mastermind John Carpenter.
Castle reprised his role as Myers along with newcomer James Jude Courtney who was recruited to give the shape quick, cat-like movements.
While we're not sure what to expect from Myer's new cat-like qualities, we do know that the film is going to feature one giant battle between the infamous slasher and his victim Laurie Strode.
The sequel follows a crew of filmmakers as they investigate the events of Halloween 1978. They enter the prison where Michael Myers is being held and taunt him with the famous mask. Myers escapes and seeks revenge on Strode.
Watch more: Blood, guts and golden showers: Here are musicians favorite horror movies