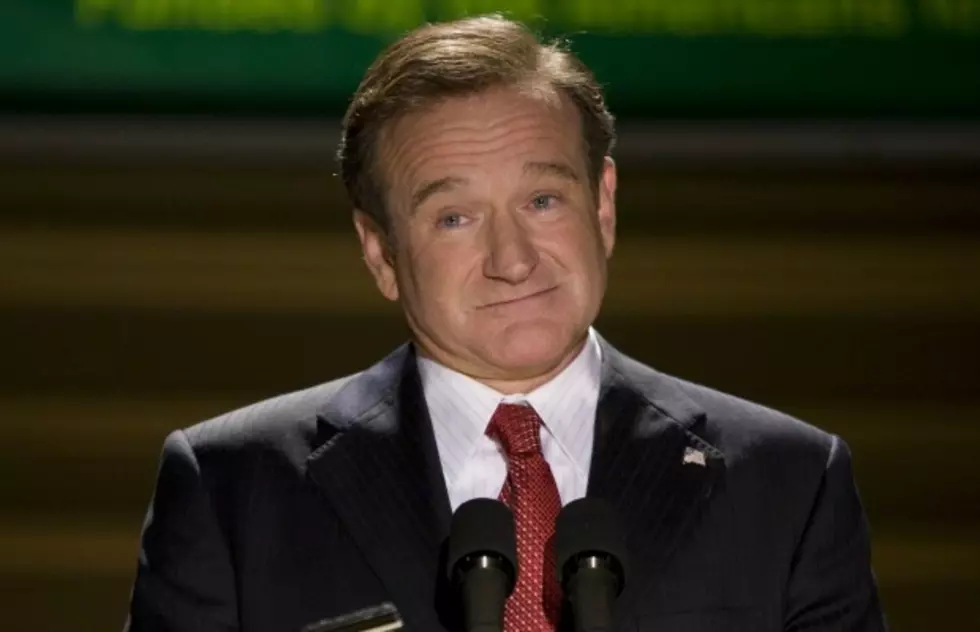 Robin Williams cause of death confirmed suicide by police
Warning: The details of this police report may be triggering to some. If you or someone you know is struggling with Depression or considering suicide, please remember that there are options and people who will listen to and help you. U.S. residents can reach the National Suicide Prevention lifeline at 1-800-273-8255.  The International Association for Suicide Prevention has a list of worldwide crisis centers and resources available on their website. What you're feeling is significant, and your life is valuable. Please share these resources or call a trusted friend or family member to receive the help you deserve.
According to USA Today, investigators have confirmed that beloved Oscar-winning actor and comedian Robin Williams, 63, died of "suicide by hanging." He was found dead monday in his bedroom, "clothed, slightly suspended in a seated position with a belt around his neck, with one end wedged between a closet door and door frame."
On Monday morning, Williams was found dead by his personal assistant, who broke into his room after he didn't respond to knocking. She then placed a distraught 911 call and informed the police of the hanging.
At a press conference today, Lt. Keith Boyd of the Marin County Police Department also said that Williams had some "superficial cuts" on the inside of his left wrist. A pocketknife was also found in the area and is being tested for his blood.
Boyd wouldn't say if a suicide note was found or not. Investigators are expecting toxicology reports in several weeks.
Williams' children were not home when he died. Yesterday in a statement, his wife Susan Schneider said: "This morning, I lost my husband and my best friend, while the world lost one of its most beloved artists and beautiful human beings. I am utterly heartbroken. On behalf of Robin's family, we are asking for privacy during our time of profound grief. As he is remembered, it is our hope the focus will not be on Robin's death, but on the countless moments of joy and laughter he gave to millions."
Watch the press conference below via NBC News: