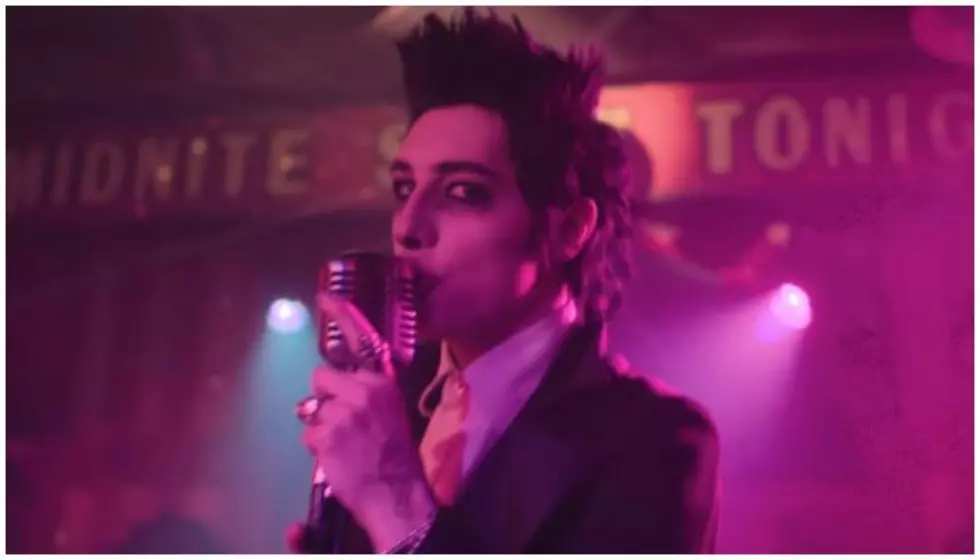 11 musicians reminisce about playing their first live gig
After forming a band, jamming regularly and writing songs, there comes a point when the group have to take the plunge and perform in front of a captive audience.
We let members of the Bronx, Grayscale, Palaye Royale, Cancer Bats, Marmozets, Parkway Drive, Municipal Waste, Deez Nuts, PVRIS, Frank Carter & The Rattlesnakes and the Faim reminisce about where it all began: playing their very first live gig.
1. MATT CAUGHTHRAN, THE BRONX
It was at The Three Clubs in Los Angeles, and I have a scar on my butt cheek from it. I jumped into our drummer's [former member Jorma Vik] drums, and his hi-hat stand stabbed me in the ass. The show was complete chaos, and it lasted about 20 minutes. I don't ever get to see the scar, but I'm told it's still there!
2. COLLIN WALSH, GRAYSCALE
We played in our hometown in Kennett Square, Pennsylvania—a suburb of Philly—just to our friends in a basement. It was the first for Grayscale. It was cool. I'm sure the sound was terrible. The power went out during a storm, so we ran the entire show off a generator outside. Somebody was pouring gasoline with the lid open fueling all the musical equipment. Playing in the dark—it was interesting.
3. REMINGTON LEITH, PALAYE ROYALE
The Viper Room in Los Angeles. That was the first gig we ever played, and it was about four years ago. I was so fucking nervous, and we all got extremely drunk before we went on. It was a shock because it was our first gig and we'd sold out The Viper Room. We thought we were the coolest band in the entire world at that point. I was shocked that it didn't go terribly wrong. It was a really cool first gig to play, especially at an iconic venue like The Viper Room. It's unbelievable. Everybody's played there.
4. LIAM CORMIER, CANCER BATS
The first official time we played live was when Alexisonfire and Keep It Up were at a Bane show in London, Ontario, and we were telling the Alexis guys about our new band, and they were like, "Oh dudes, go and play a song. You should borrow Keep It Up's gear." We got up and played one song during their set; it was "Shillelagh" and kids pitted. We got a huge shoutout from all the bands. Everyone was like, "Yo, that new band Cancer Bats are sick!" I was like, "Yeah! We're a real band!" Alexis are homies, and they really wanted to see it. It was a great first one.
5. BECCA MACINTYRE, MARMOZETS
At The 1 in 12 Club in Bradford, 10 years ago. Sticky floors. There was your dad, a man with a dog and someone behind the bar. Three people there! All the bands were watching each other; it was pretty rad. We loved it. That was the place we started.
6. WINSTON MCCALL, PARKWAY DRIVE
We played the Byron Bay Youth Activities Centre. We really wanted to play live and had five-and-a-half songs so we thought that's enough for a set, 15 minutes. It was a local gig, and there were about 50 people there. Jeff [Ling, guitarist] had gigantic, oversized white shorts and tennis shoes—that was the style at the time. We looked like idiots, and our friends moshed and jumped off roller doors. That was the start of it, basically. There happened to be a guy from Adelaide there from a band called I Killed The Prom Queen, and after that gig he said we should do a split record and that was where it started for us.