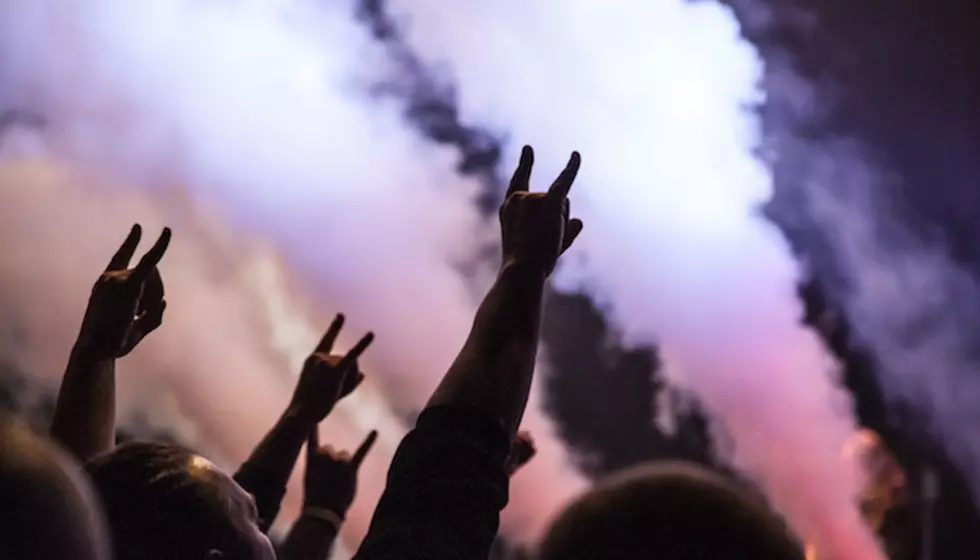 Rockstar Disrupt Festival cancels Columbus stop three days out
[Photo via Unsplash/Luuk-Wouters]
With Warped Tour ending its cross-country run last summer, 2019 opened the floor for the scene to introduce two new festivals: Sad Summer Festival and Rockstar Disrupt Festival.
Disrupt Festival just kicked off at the end of last month, but the event has contacted fans to state an upcoming show has been canceled. According to emails sent to fans, the July 13 stop in Thornville, Ohio is canceled.
Today, the event's ticketing host, Front Gate Tickets, began issuing refunds and sent out emails concerning the event cancellation. The site stated it was "due to logistical reasons," but did not offer much more information. You can read the statement in full below as well as a screenshot of the email from the Facebook event page.
"Due to logistical reasons, Rockstar Disrupt Festival set for July 13th at Legend Valley in Thornville, OH has been canceled.
Front Gate Tickets will be issuing refunds to all fans who purchased a ticket. The refund will be credited to the original method of payment used at the time of purchase. Refunds will be processed on, or before, Friday, July 12th. Please allow 7-10 days after processing for the refund to be reflected on your statement."
[Photo via Facebook][/caption]
[Photo via Facebook][/caption] 
The festival has several bands rotating throughout its run. The Columbus stop was to feature performances from Thrice, Sum 41, Circa Survive, the Used, Atreyu, Sleeping With Sirens, Andy Black, Four Year Strong, Memphis May Fire, Trophy Eyes, Juliet Simms and Hyro The Hero.
Atreyu shared this week's upcoming dates, and many noticed they left out the Columbus stop on the 13th.
At this time, the festival hasn't commented on the cancellation and the only confirmation comes from Front Gate Tickets.
Three days ago, a thread appeared on Reddit's r/poppunkers discussing a rumor that the date was going to get canceled. The original poster cited low turnout at many of the other dates that had already taken place.
"Rumor that Disrupt Fest in Columbus, Ohio on 7/13 is going to be canceled. [Has] a traveling festival like this ever flopped as bad as this one has before? I know this wasn't exactly the best line up, but yikes even I'm surprised just how terrible the crowds for it are."
User makearunforitx stated, "I still haven't heard a single good thing about this festival" While user PopPunkTeacher pointed out, "I mean, between warped events and sad summer fest (which has a much better lineup imo). Only so much money to go around."
Yesterday afternoon, fans took to the Columbus event page to follow up on the rumors of the cancellation, with one user asking, "Hearing from multiple people that this date is getting canceled. Can we get an official update?!"
Earlier today, fans noticed the date was removed from the website, and the cancellation emails followed shortly after.
More on Rockstar Disrupt Festival
The Columbus cancellation follows Disrupt Festival moving the July 3 Toronto date from Budweiser Stage to a smaller venue, RBC Echo Stage, days prior. The change upset many fans who paid for higher tier tickets.
Several days later, Circa Survive revealed the Bristow, Virginia stop July 9 was canceled days ahead. Neither the band nor festival gave any reason for the cancellation.
Disrupt Festival has a handful of remaining dates below with ticketing information here.
Dates:
07/10 – Clarkston, MI @ DTE Energy Music Theatre
07/12 – Tinley Park, IL @ Hollywood Casino Amphitheatre
07/13 – Thornville, OH @ Legend Valley (CANCELED)
07/14 – Noblesville, IN @ Ruoff Home Mortgage Music Center
07/15 – Maryland Heights, MO @ Hollywood Casino Amphitheatre
07/17 – Denver, CO @ Pepsi Center
07/20 – Irvine, CA @ Five Point Amphitheater
07/21 – Mountain View, CA @ Shoreline Amphitheater (Warped Tour)
07/23 – Auburn, WA @ White River Ampithatre
07/24 – Nampa, ID @ @ Ford Idaho Center
07/26 – Chula Vista, CA @ North Island Credit Union Ampitheatre
07/27 – Phoneix, AZ @ Ak-Chin Pavillion
07/28 – Albuquerque, NM @ Isleta Ampitheater
[envira-gallery id="194483"]