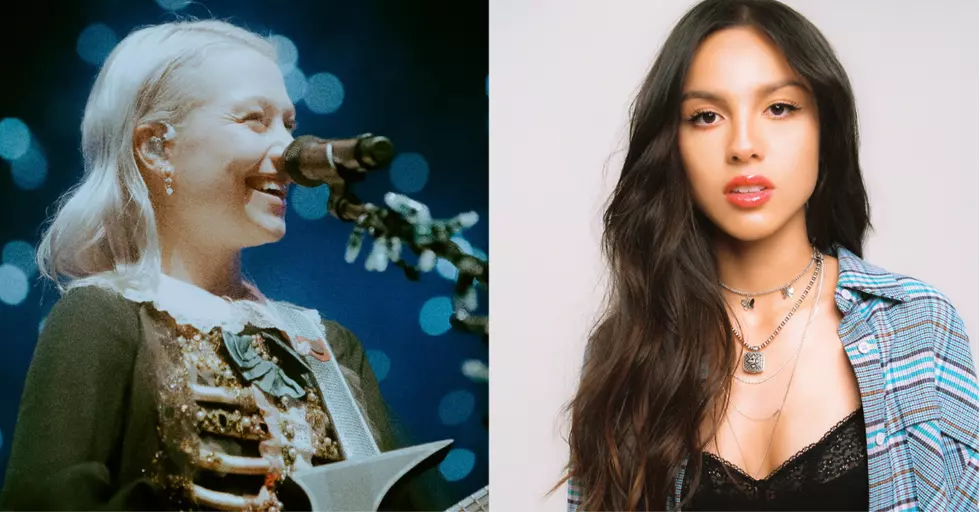 Phoebe Bridgers, Olivia Rodrigo, more react to the end of Roe V. Wade
[Phoebe Bridgers/Ky Kasselman, Olivia Rodrigo/Courtesy of artist]
It's not uncommon for a genre with a rich history of raucous, anti-establishment anthems to be so outspoken in times of turmoil. When the state of current affairs is up in flames, we turn to rock and metal musicians for some relief.

Following the Supreme Court overturning Roe V. Wade — the monumental 1973 ruling that established abortion as a constitutional right for Americans — artists and bands have been using their platforms, from stages to phone screens, to voice their concerns.
From Phoebe Bridgers and YUNGBLUD to P!nk and David M. Draiman of Disturbed, social media became a flood of conversation and debate.
 

 

 

View this post on Instagram

 
Others, like Bridgers and
Laura Jane Grace
Some bands and artists even pledged money toward abortion organizations and resources. Coheed And Cambria promised to donate profits from their Oklahoma City show to the Center for Reproductive Rights. Rage Against The Machine equally pledged show profits, offering $470,000 to reproductive rights organizations in Wisconsin and Illinois.
From phone screens to global stages, Olivia Rodrigo brought Lily Allen onstage with her during her Glastonbury performance to sing Allen's track "Fuck You," which she dedicated to the Supreme Court.
Massive corporations such as Live Nation chimed in, offering to pay for their employees' travel expenses if they required an abortion and needed to leave their state.