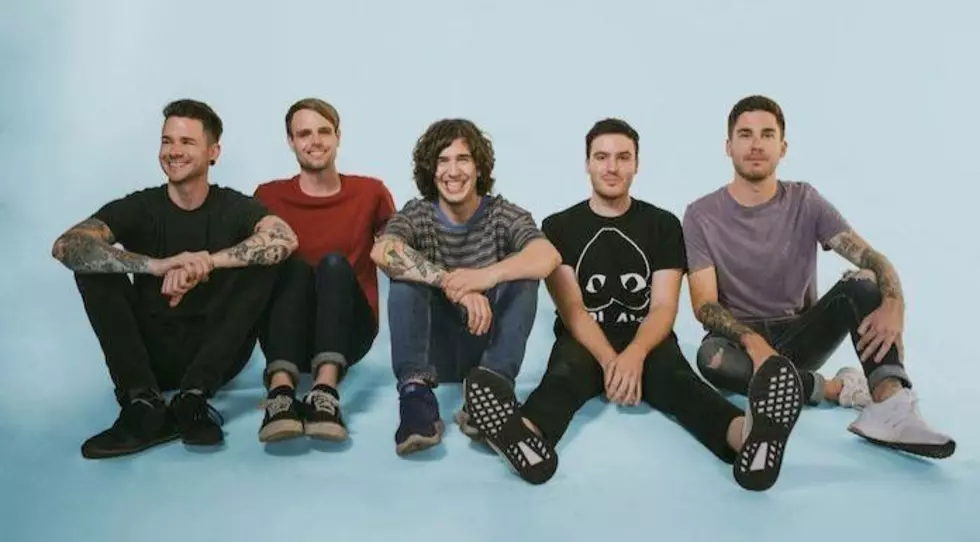 Is Ron Jeremy a Real Friends fan?
[Photo by Megan Leetz]
Does Ron Jeremy like pop punk? Is the porn star a Real Friends fan?
Yes, these are real questions we have after a certain Dan Lambton tweet.
Real Friends had a long day. The band shared energetic new single "Smiling On The Surface" and announced their new album, Composure, will be released on July 13.
However, Lambton took to Twitter to share his feelings about something else.
"I was just shown a picture of Ron Jeremy wearing a Real Friends shirts in an adult film," the singer wrote. "What the hell is going on?"
That's unexpected to say the least, and now we need proof. Or, in other words...
Luckily for us, some savvy fans reminded Lambton of a picture the band shared on Instagram in 2013.
The image shows Jeremy holding a Real Friends shirt. It's not IN the film, but maybe he's on set. Anyway, we're here for it.
The band announced Composure after a one year unpublicized hiatus due to Lambton dealing with bipolar disorder.
"Composure is everything we've always come up short on," bassist Kyle Fasel says. "We focused more on melodies than ever before. We focused more on the overall emotional climate of each song than ever before."
The band will be on Vans Warped Tour this summer, and you can check out the full list of dates here.