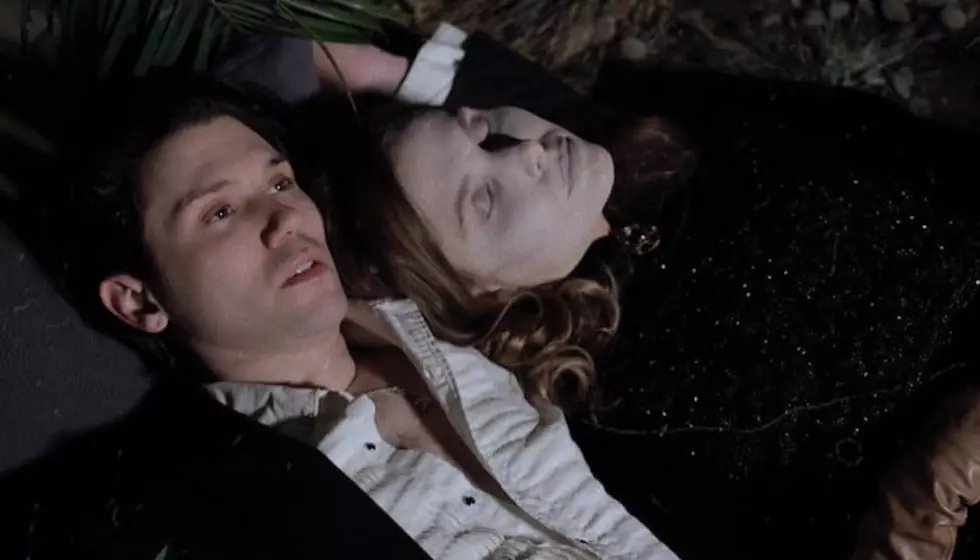 Ryan Ross, Z Berg team up on Christmas song, "The Bad List"—watch
[Photo by: Rob Perri]
Former Panic! At The Disco guitarist Ryan Ross joined forces with Z Berg to premiere their Christmas duet "The Bad List" exclusively with AP.
"The song is about the beginning and the end of our relationship…both of us losing our minds," Berg explains. "I put Ryan in a car on Christmas Eve and shipped him off to an island to get his head together."
"True story," Ross admits with a laugh.
The former couple—now best friends and musical collaborators—wanted to share their unusual Christmas story with the world in the form of a sad-but-true, hauntingly pretty duet.
"The Bad List" music video is a companion piece to Berg's "I Fall For The Same Face Every Time," released earlier this year, which shows Ross dead in the trunk of a car. But, spoiler alert, the roles have been reversed, and fans will be excited to see a living, breathing Ross this time. (To which Berg responds, "You're welcome, people.")
Berg, who directed alongside Drew Fuller, says the music video represents the idea of carrying around your baggage, your ghosts and your unresolved issues and taking them out for a day of fun.
The duet marks a new era for Ross, who will be in the studio recording songs for his next solo release over the next few weeks and into the new year.
"I don't know what it will be like yet," Ross reveals. "It'll still be my songwriting, but I think it'll be a little bit more wild as far as production goes. Who knows?"
"The Bad List" will be available everywhere Dec. 18 via Metropolitan Indian. Check out the new video below.
Berg and Ross will perform "The Bad List," solo songs and more at the Z Berg & Friends Holiday Show. The show takes place at Pico Union Project in Los Angeles Dec. 15, and tickets are available now.
[envira-gallery id="186695"]