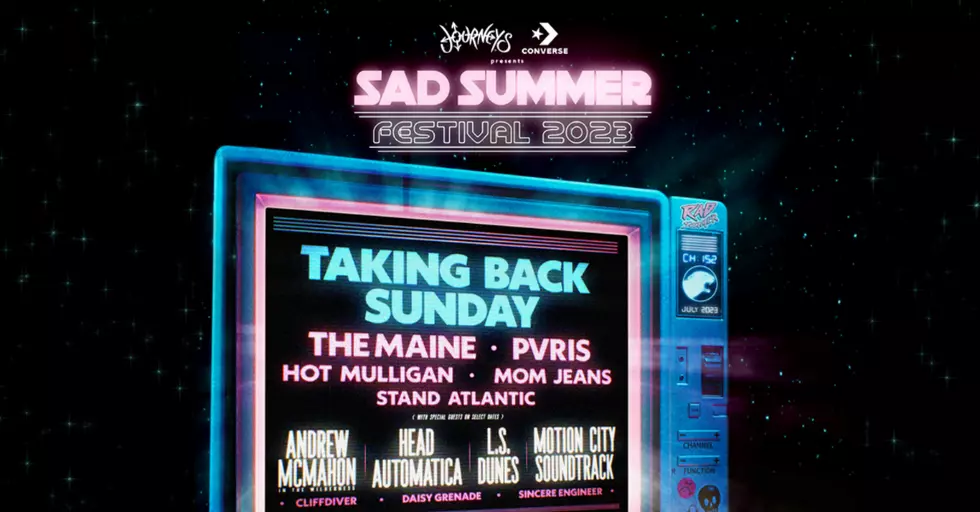 Sad Summer Festival 2023: Taking Back Sunday, the Maine, LS Dunes, more to play
Grab your sunscreen and get into your feels. The fourth installment of Sad Summer Festival's epic lineup has been revealed, and you will not want to miss what's in store for 2023. 
From July 6-29, Sad Summer will welcome headliners Taking Back Sunday for their festival debut, as well as returning favorites the Maine, Hot Mulligan, Stand Atlantic, and Mom Jeans. Additionally, scene staples PVRIS will appear, along with emerging acts Sincere Engineer, Daisy Grenade, and Cliffdiver.
Read more: Fall Out Boy make their grand return with new single "Love From the Other Side"
But wait, there's more: On select dates, Sad Summer will host a series of special guests, including the highly anticipated return of Head Automatica (the alt-pop project of Glassjaw's Daryl Palumbo), post-hardcore supergroup L.S. Dunes, and longtime alternative veterans Motion City Soundtrack and Andrew McMahon In The Wilderness. 
Check out the full 2023 lineup below before tickets are available Jan. 27 at 10 a.m. local time here.