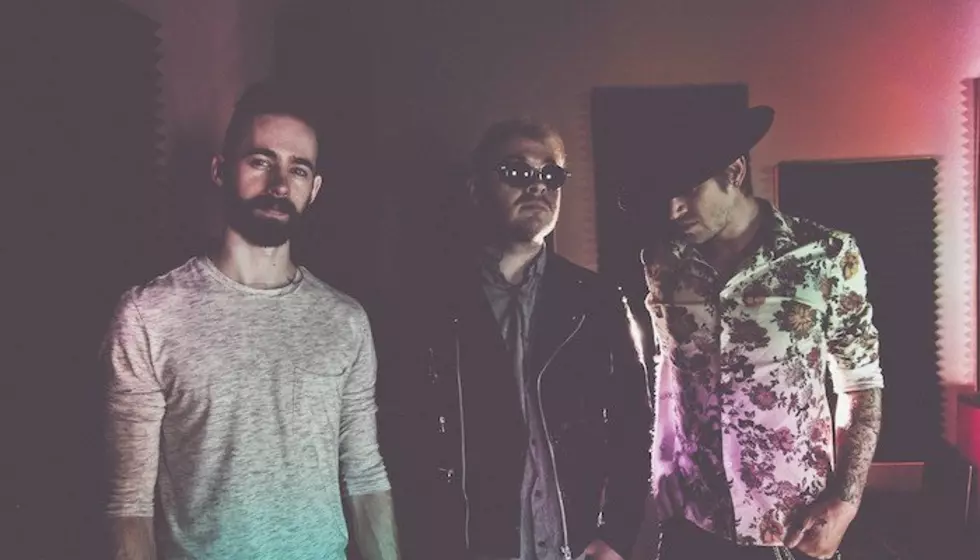 Saint Cloud (ex-Avion Roe) tear down expectations with Halsey cover
Saint Cloud recently debuted their first song, officially embarking on a new musical journey ensuing the breakup of Avion Roe. With a completed lineup and a newfound appetite for creativity, they're already making big strides to further their musical endeavors.
As a follow-up to their first song, AP is proud to present Saint Cloud's stellar cover of the Halsey track "Hurricane," an empowering ode to embracing self-identity and independence. 
After Avion Roe called it quits and the remaining duo—Evan Couture and Jordan Modro—recruited Chris Tibbles as their drummer. From there, Saint Cloud turned into a full-fledged effort from a side project. Starting off with a clean slate, the band returned to the basics of songwriting. They refuse to restrict themselves from any boundaries and allow their creativity to flow naturally. 
"All of the creative walls that we had built for ourselves in the past were being torn down, and it was a freeing feeling as an artist to learn new ways to make music," Couture explains. "You really can't force stuff like this, and we wouldn't want to anyway."

The band continue to build on those creative walls being torn down with their choice of a cover.
"We love strong women, and I have surrounded myself with them—my fiancée, my mother and my sister are all inspirational," Couture says. "And when it comes to music, I like to listen to strong women artists."
Couture went further to explain his inspiration behind covering this song and his fascination with Halsey as a prominent feminist icon.
"Halsey is powerful, and particularly in 'Hurricane,' she gives no fucks about anyone's view of her—she's true to herself, and that's inspiring," he continues. "I realize it may be a little odd to some, that men chose to sing this song since it has such a strong message about the strength on femininity, but to us, it's even deeper than that. The song [to me] is about the evolution of a chaotic soul."
Check out Saint Cloud's cover of Halsey's "Hurricane" below. 
What do you think of Saint Cloud's cover of "Hurricane"? Let us know in the comments below!