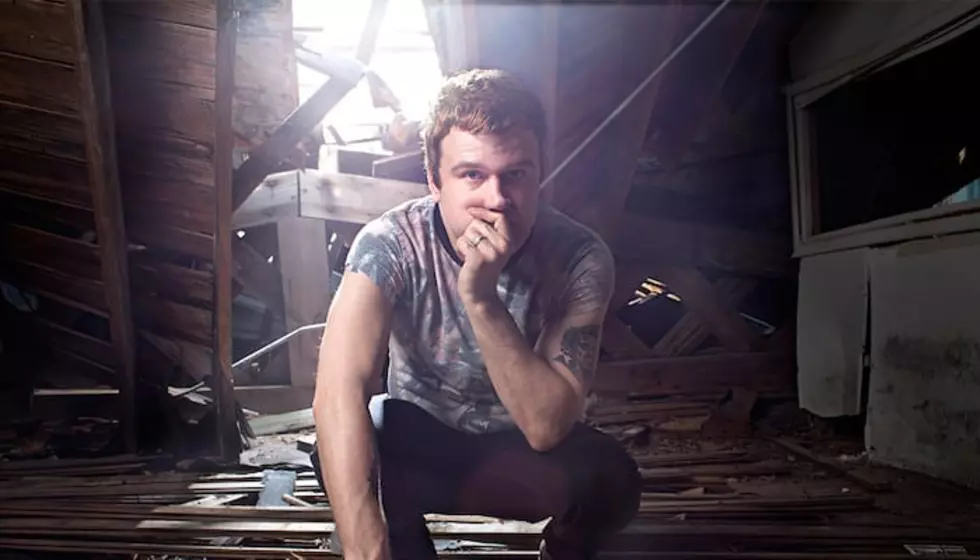 Little girl asks for "Baby Shark," gets Say Anything instead in viral video
If you thought the Amazon Alexa was strange because of its ability to laugh randomly at users or identify when you're sick, then you'll be in for a treat.
In a new viral video from Facebook, one little girl has gained quite a following after Alexa played one of Say Anything's classic tracks, rather than the song about "baby sharks" she was hoping for.
Read more: Max Bemis shares plans to "kind of sort of, end Say Anything"
The video, that has now gained 12,385,830 views since the publishing of this article, has gained quite the following.
In the video, the little girl in the yellow dress is trying to get her Alexa to play a song titled "Baby Shark." Unfortunately for her, Alexa couldn't quite pick up on what she was trying to say. After getting the device's attention, she got Alexa to play a song...just not "Baby Shark."
Instead, her Alexa decided to play Say Anything's 2001 song "Sure Baby...Hold Back."
While we wouldn't be mad about getting Say Anything's Baseball: An Album by Sayanything track, we're happy she got to hear her "Baby Shark" song, which is all that matters.
The video has no gone viral on Facebook, and for good reason, it's absolutely adorable.
Check it out below!
In other Say Anything-related news, the band recently dropped their song "Daze," which is taken from their forthcoming Oliver Appropriate full-length.
The song followed an announcement from frontman Max Bemis, where he detailed plans to "kind of sort of, end Say Anything." The announcement came in the form of a lengthy statement on the new album, the future of the band, and more.
The singer revealed the album "is not far off in the future," but so far no date has been given. The band's last album, I Don't Think It Is, was released with no warning in 2016, so we can't be surprised if they chose the same path for Oliver Appropriate.
In his 10-page announcement, Bemis revealed that Say Anything's upcoming album is a sequel to …Is A Real Boy. The album is set to follow a character, who Bemis named Oliver, 14 years after the first story took place.
"This record is the story of what would happen to the Real Boy many people thought I was. His band did well but then fell off, hard," he explains. "He'd be my age, of course, but he'd still be living in Brooklyn, struggling with financial woes, single and strung out."
Bemis then went on to talk about his struggles with drug and alcohol abuse, PTSD and anxiety attacks. He revealed that he can't actually quit Say Anything, but that he's "done being a touring musician."
So, this is just the end of "the first era of Say Anything."
"I need a break. We'll return one day to play festivals and scoff at our career. But I want to say goodbye," he writes. "Say Anything is retiring in the sense that Jay-Z did. It's not an indefinite hiatus or a breakup because that's impossible."
As a result of this decision, the group's new album will not be followed by a tour, but that doesn't mean new music won't happen at some point.
"Say Anything will probably make music again, and I'm not claiming this is our actual last record, but it may be," he continues. "Who knows. That's up to me and my family."