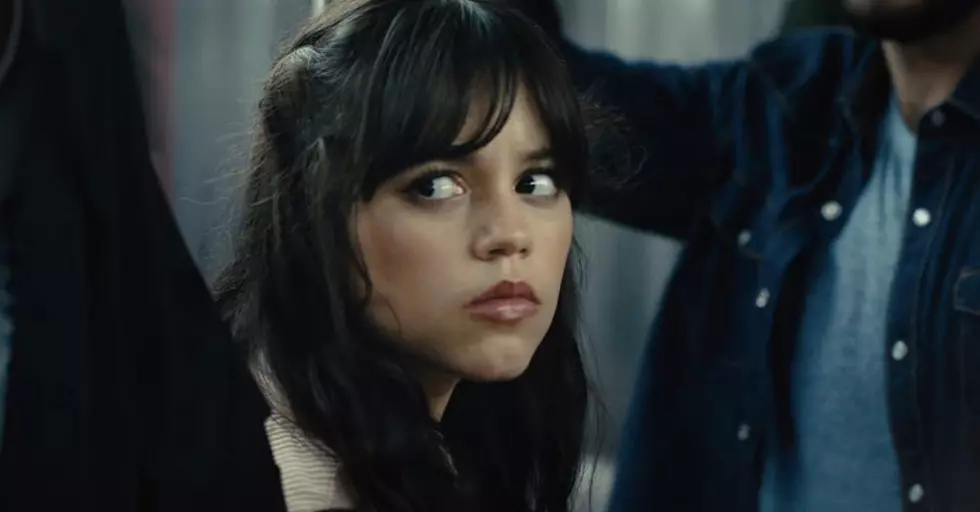 Ghostface haunts the Big Apple and generations of Woodsboro residents in the Scream VI trailer
[Courtesy of Paramount Pictures]
Ghostface isn't just haunting Woodsboro anymore.
Today, the official full-length trailer for Scream VI (which is due out in theaters March 10) dropped. The first entry into the slasher franchise not to be set in the suburban "haven" of Woodsboro, the clip shows that survivors of Ghostface's last reign of terror in last year's Scream 5, sisters Sam (Melissa Barrera) and Tara (Jenna Ortega) have up and moved to New York City. While they might think they're safe far away in the Big Apple, it looks like the killer's presence is more haunting than ever in the new film, from returning Scream 5 filmmakers, directors Matt Bettinelli-Olpin and Tyler Gillett of the horror collective Radio Silence and screenwriters James Vanderbilt and Guy Busick. He's in the bodega, on the subway, just outside of your apartment door — and it looks like there's far more than just one — making for an even scarier, gorier installment.
Read more: The 15 best final girls of all time, ranked
In addition to the series' latest final girls Barrera and Ortega, Mindy (Jasmin Savoy Brown) and Chad (Mason Gooding) from Scream 5 are also back. While this is the first entry to not feature original star Neve Campbell, Courteney Cox will still return as reporter Gale Weathers — this time on the case about some sort of underground society devoted to the killer. Interestingly, fan-favorite character Kirby from Scream 4, played by Hayden Panettiere, is back, and new additions include Dermot Mulroney, Samara Weaving, Josh Segarra, and more.
As long as you're not afraid of scary movies, you can watch the trailer below.