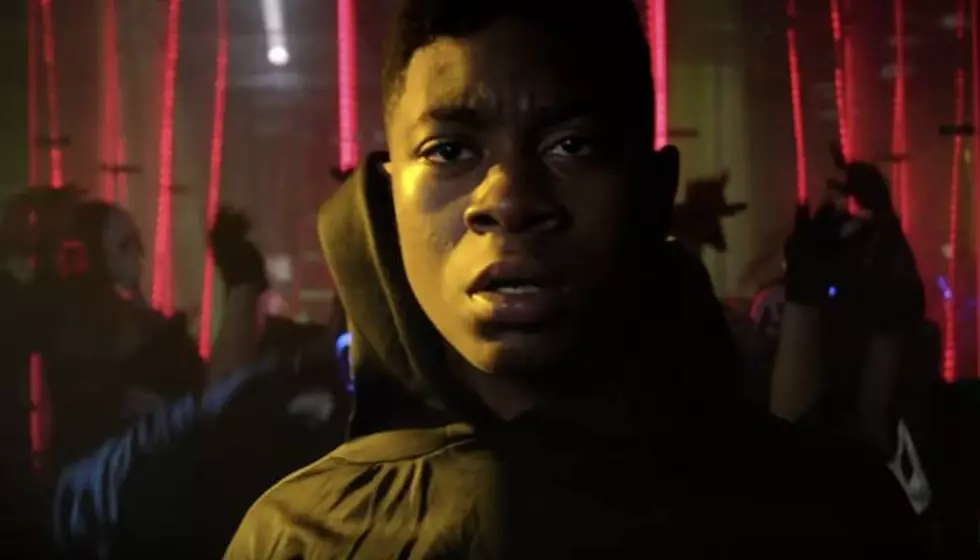 'Scream' season 3 switches masks in first teaser from new network
[Photo via YouTube]
It has been more than three years since MTV's Scream: The TV Series aired its second season. While confirmation of the third season surfaced shortly after the second one's end, not much was known about it until now.
The horror film turned TV show is getting another reboot of sorts as Scream: Resurrection. Viacom sister station VH1 is taking the reins on this one, and they've dropped the first trailer.
Scream: The TV Series debuted in June 2015, introducing a new mask to horror fans. At the time, executive producers Jill Blotevogel and Jamie Paglia explained the total reboot was necessary to the show's success.
"The Scream mask is so iconic with the film franchise, to the point where even in the movies, the Stab movies within the world, the mask was so iconic and so associated with those characters," Paglia told MTV News. "It felt like if we were going to do a show—Jill created these characters, and this new mythology and backstory that we have for the series that doesn't follow any of our original characters—that one of the most iconic things about the series should also change, just to let everybody know this is an updated storyline that's going to have its own world, its own characters, and we're not going to be beholden to any of those threads from feature films."
You can season 1 and 2's mask below.
Scream season 2 aired in May 2016. The series was renewed for season 3 in October 2016, days before a Halloween special aired on MTV.
Brett Matthews (The Vampire Diaries, Supernatural) took over as showrunner, and Queen Latifah, Shakim Compere and Yaneley Arty have been added as executive producers. Original film director Wes Craven has also signed on as an executive producer.
While the first two seasons cast has been replaced with some fresh faces, Scream is taking it back with the mask. Season 3 is returning to its film-inspired roots in bringing back Ghostface to an all new town to terrorize.
But that's not all. Scream film fans will recognize the creepy commentary as none other than original Ghostface voice actor Roger Jackson.
Joining Jackson are RJ Cyler, Mary J. Blige, Keke Palmer, Tyler Posey, Tyga, Giorgia Whigham, Jessica Sula, C.J. Wallace and Giullian Yao Gioiello. Paris Jackson, who is seen in the teaser, will also have a cameo.
According to the Hollywood Reporter, Scream season 3 focuses on local football star Deion Elliot (Cyler) "whose tragic past comes back to haunt him and threaten his hard-earned plans for the future — and the lives of his unlikely group of friends."
The three-night event series will feature six episodes. Kicking off July 8 at 9 p.m., Scream: Resurrection will run for two hours each night through July 10. Check out the new teaser below.
[envira-gallery id="195048"]