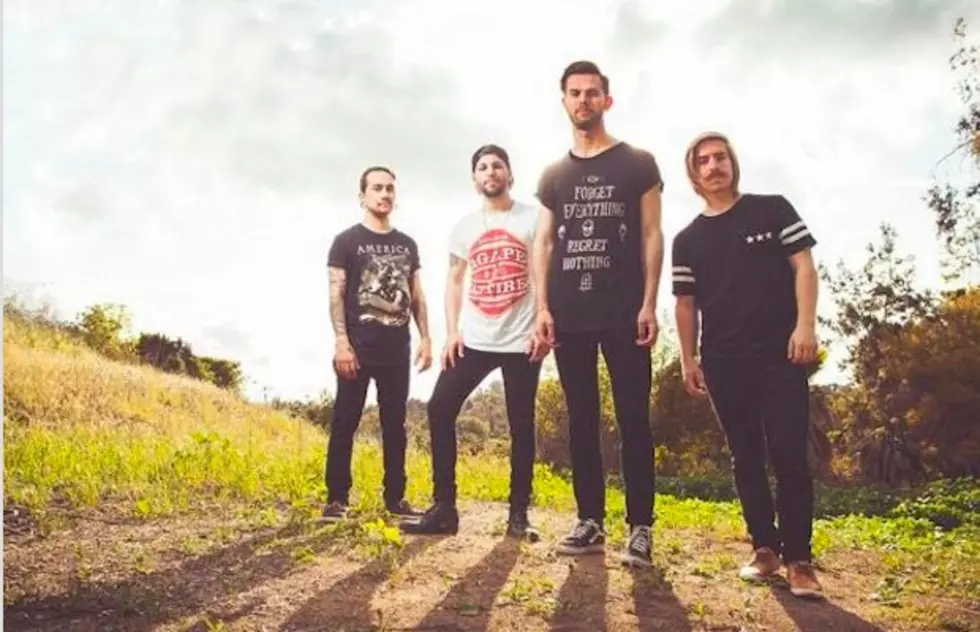 Secrets announce acoustic EP, 'Renditions,' produced by Saosin guitarist
Secrets have announced that they will be releasing an acoustic EP, titled Renditions, on April 7 via Velocity/Rise Records. The effort, which was produced by Saosin guitarist Beau Burchell, contains three stripped down songs from the band's latest LP Fragile Figures, as well as a new track, "What's Left Of Us." Stream "What's Left Of Us" below and pre-order the EP now. Be sure to leave us a comment with your thoughts!
Watch: Secrets release "Dance Of The Dead" live video
Secrets are currently supporting the Devil Wears Prada on the Zombie 5 Tour along with fellow openers Born of Osiris, the Word Alive and Sleepwave. See dates below.
MARCH
20            Seattle, WA                          El Corazon

21            Portland, OR                        Hawthorne Theatre

22            Sacramento, CA                  Ace of Spades

24            Las Vegas, NV                      Hard Rock Live

25            Phoenix, AZ                          Nile Theater

27            Dallas, TX                              The Door

28            San Antonio, TX                  The Aztec Theatre

29            Houston, TX                         Warehouse Live

31            St. Petersburg, FL               State Theatre
APRIL
1               Fort Lauderdale, FL         Revolution

3               Atlanta, GA                          The Masquerade

4               Raleigh, CA                          Lincoln Theater

6               Baltimore, MD                    Baltimore Soundstage

7               Philadelphia, PA                 Theatre of Living Arts

8               Sayreville, NJ                       Starland Ballroom

9               New York, NY                       Irving Plaza

10            Worcester, MA                     The Palladium

11            Montreal, QC                        Corona Theatre

13            Toronto, ON                          Danforth Music Hall

14            Rochester, NY                      Anthology

15            Pittsburgh, PA                     Mr. Small's

16            Chicago, IL                            House of Blues

25            Jacksonville, FL                  Welcome to Rockville

27            Greensboro, NC                  The Cone Denim Entertainment Center

29            Richmond, VA                     Broadberry|

30            Lancaster, PA                       Chameleon Club
MAY
1               Poughkeepsie, NY              The Chance

2               Hartford, CT                         Webster Theater

3               Buffalo, NY                            Waiting Room

5               Grand Rapids, MI                The Intersection

6               St. Louis, MO                         Fubar

8               Minneapolis, MN                 Mill City Nights

9               Lincoln, NE                           Bourbon Theatre

10            Colorado Springs, CO         Black Sheep

12            Lawrence, KS                       The Granada Theatre

13            Des Moines, IA                     Wooly's

14            Bloomington, IL                  The Castle Theatre

16            Columbus, OH                      Rock on the Range
(March 17th - April 16th) Leg one with the Devil Wears Prada, Born Of Osiris and the Word Alive

(Apirl 27th - May 14th) Leg two with with the Devil Wears Prada and Sleepwave