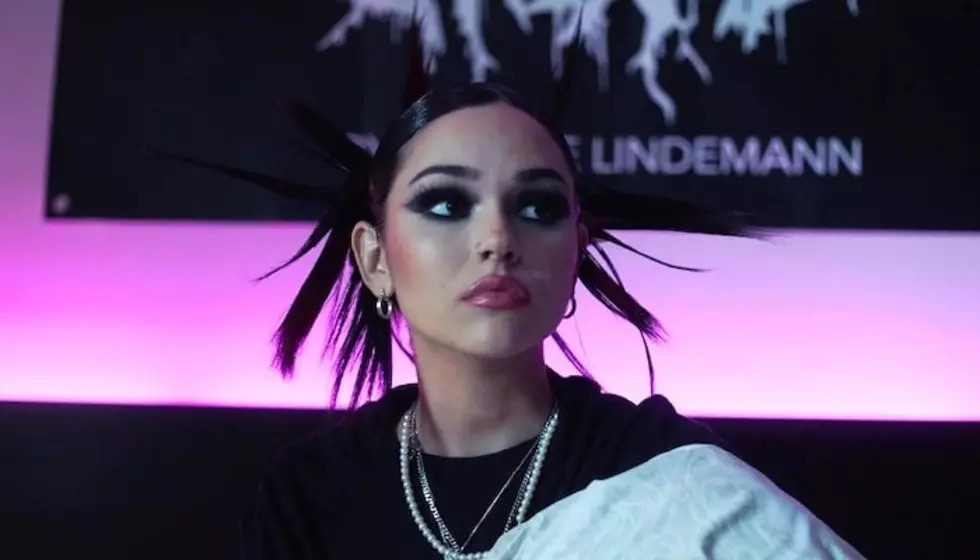 See Maggie Lindemann bring back 2000s horror in "Knife Under My Pillow"
[Photo via YouTube]
Maggie Lindemann is channeling some of your favorite scary movies in her new video for "Knife Under My Pillow."
The latest track is off of her forthcoming debut EP PARANOIA that is due out on Jan. 22.
Maggie Lindemann is truly keeping emo alive with her forthcoming EP PARANOIA. Back in 2020, fans were treated to four new songs from the upcoming release including "Scissorhands." The song, which was released in October, is a nod to the Tim Burton classic Edward Scissorhands starring Johnny Depp and Winona Ryder.
The cinematic inspiration she took for "Scissorhands" can also be heard in her new song "Knife Under My Pillow." The anxiety-filled tune is inspired by those feelings we get late at night when we sense some unwelcomed company may be in our homes, a situation that has often set the scene for many iconic horror films.
For the "Knife Under My Pillow" video, Lindemann is reliving those classic, yet sometimes cheesy, scary movies from the 2000s.
"I wanted to do some cheesy 2000s scary movie vibe," she says. "The walking around the house with the flashlight with a full-on glam look, ugh it's so good. A mixture between a corny scary movie with a modern twist on a 2000s look. Walking around the house to find nobody in it, but SWEARING you saw shadows. And of course, the performance shot of me just playing in my living room, which is supposed to be more of a dream and not reality. I wanted to do something more simple with just dramatic looks, everyone killed it."
We are just over two weeks away from the arrival of Lindemann's debut EP PARANOIA. Along with "Knife Under My Pillow" and "Scissorhands," the 8-track release includes the song "GASLIGHT!," her collab with Siiickbrain which made its debut in September.
Along with releasing PARANOIA on Jan. 22, Lindemann is also making her acting debut in Downfalls High. The upcoming musical is inspired by Machine Gun Kelly's pop-punk album Tickets To My Downfall.
MGK and MOD SUN co-directed the project which stars Sydney Sweeney and TikTok star Chase Hudson. As well, blink-182's Travis Barker co-narrates the film alongside Machine Gun Kelly.
This week, Machine Gun Kelly debut the new trailer and poster for Downfalls High. The trailer offers another look into the Grease-inspired film that depicts another side to life as a high schooler.
What are your reactions to Maggie Lindemann's new video? Are you ready to hear her new debut EP? Let us know in the comments below.