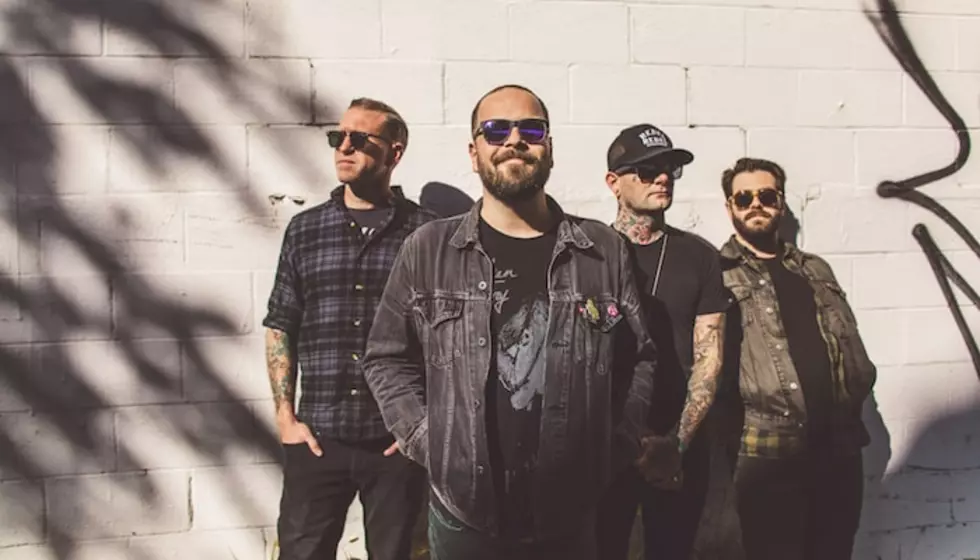 See Red City Radio's illusion-filled video for "100,000 Candles"
[Photo by Jered Scott]
Red City Radio are gearing up to release their highly-anticipated new album Paradise on Dec. 4. However, they are giving listeners another glimpse into the forthcoming record this week.
The band have unveiled their punk anthem "100,000 Candles" along with an illusion-filled lyric video that will truly hypnotize you.
Red City Radio have already treated fans to quite a few songs off of Paradise over the past few months. Back in 2019, they released the album's first single "Love A Liar" which was soon followed up by "Young, Beautiful & Broke" and "Baby Of The Year."
Now, Red City Radio are back with another new song off of Paradise. On Wednesday, they unveiled "100,000 Candles," a true punk anthem that further shows the influences on their upcoming LP.
As drummer Dallas Tidwell shares, "100,000 Candles" is all about changing your fate and searching for ways to fix your mistakes.
"The image of the burning forest as candles turns something destructive into an image we associate with hope," Tidwell says. "It becomes a chance that isn't too late to change our fate, to choose a new path. To learn from those mistakes we have to ask ourselves: How did we get here? Why is the world on fire?"
Red City Radio have also unveiled an illusion-filled lyric video for the new single that is truly mesmerizing to watch. From illusions of stairs, space and eyes, the "100,000 Candles" video transports viewers to an alternate universe full of obstacles and decisions.
As listeners have heard on their previous singles, Paradise is full of relatable songs based on experiences that have plagued Red City Radio. Vocalist and guitarist Garrett Dale tells Brooklyn Vegan that Paradise is about those hard journeys in life we all have to endure.
"We took the album title from the song of the same name," Dale says. "Which is about finding your own paradise – even if that's just a hard journey you're going to take. That's what paradise means to me – a paradise of the mind, finding truth and peace and love through your honest, horrible realities. It's all how you look at it, all perception. Paradise can even be a prison if you look at it that way."
"100,000 Candles" is available to stream below and pre-orders for Paradise are available here.
Is "100,000 Candles" your favorite song from Red City Radio? Let us know in the comments below.