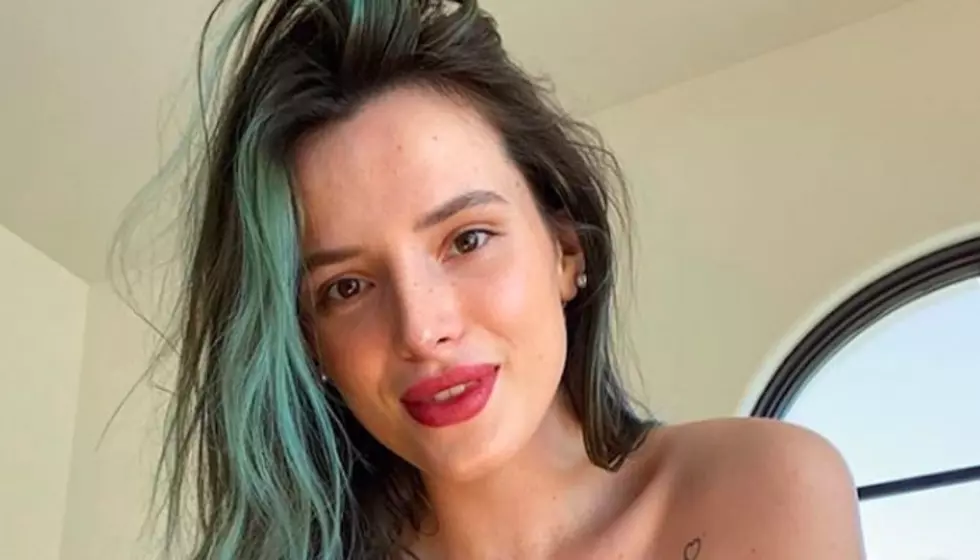 See why Bella Thorne's OnlyFans controversy is getting brought up again
[Photo via Instagram @BellaThorne]
It looks like the controversy surrounding Bella Thorne's OnlyFans is far from over.
This week, the Paradise City actress called out celebrities who are "following in" her "footsteps" and joining the subscription platform, but aren't getting any of the flack she received. Of course, the internet has a lot of things to say about Thorne's recent statements.
When Bella Thorne joined OnlyFans back in August, it was quickly met with a lot of backlash. Her decision to join the platform led to criticism from sex workers after Thorne claimed she only joined to do research for a film.
However, after just 24 hours on the platform, Thorne shattered records when she earned $1 million in paid subscriptions. Coincidentally, shortly following Thorne's record-shattering earnings, OnlyFans made changes to the platform that angered creators. This eventually led to even more scrutiny about Thorne, and eventually her sister, joining OnlyFans.
As well, Thorne received further backlash after she allegedly sent out three nude photos to her subscribers. In order to unlock the photos, each subscriber had to pay the hefty price of $200. As it turns out, the photos were not nudes of Thorne, outraging those who paid for the content. This has all led to fans accusing Thorne of scamming subscribers out of money.
Now, nearly four months later, the controversy surrounding Thorne's OnlyFans is being brought back up. This time, however, it was Thorne herself who addressed the topic again.
In a series of Instagram stories, the former Disney star says that "everyone" is now joining OnlyFans even though she did it first and got the backlash for it.
"Everyone jumping on OnlyFans but I took the hit for doing it firstttttttt coooool."
She then goes on to say that this type of situation keeps happening to her. As well, all of those who are now joining were "scared" when Thorne first received backlash for creating her account.
"This keeps happening to me hahahahah," she says. "Legit everyone in my news feed following in my footsteps but when I was getting heat y'all were scared."
[Photos via @Bellathorne on Instagram]
Recently, various celebrities have joined OnlyFans including Tyler Posey, Austin Mahone, Blac Chyna, Amber Rose and even Aaron Carter. However, it's important to note that Thorne doesn't explicitly name names in her latest posts.
Nevertheless, the internet has quite a few things to say about Thorne's recent statements. In fact, "Bella Thorne" began trending on Twitter this week as people shared their thoughts.
Thorne is starring as Lily Mayweather in the upcoming American Satan spinoff series Paradise City. Last week, we learned when and where we can finally binge-watch the highly-anticipated series. As well, fans got another look at what's in store for their favorite characters in the show's official trailer.
What are your reactions to Bella Thorne's latest comments about OnlyFans? Let us know in the comments below.