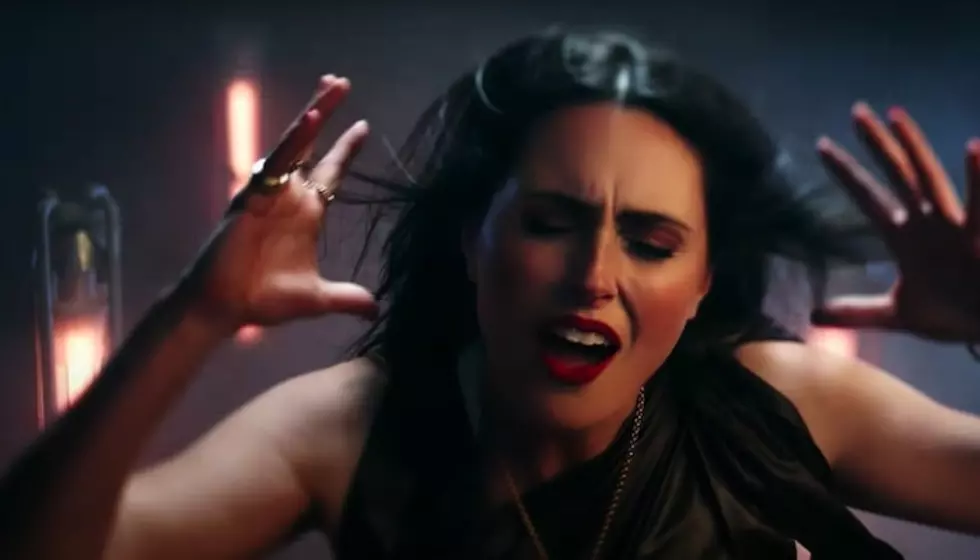 See Within Temptation learn from past mistakes in "The Purge" video
[Photo via YouTube]
Within Temptation are back with a passionate new video for their latest single "The Purge," which debuted last month.
The powerful new visual shows Within Temptation search for redemption and go through the painful process of learning from past mistakes.
It's been well over a year since Within Temptation put out their last full-length album Resist. However, they have treated listeners to a few new songs in 2020. Back in May, they unleashed their surprise new track "Entertain You."
Following its release, Sharon den Adel told Heavy New York that she was unsure if the song's sound was a representation of what we can expect to hear on Within Temptation's next album.
"Well, we don't know yet, because we have only recorded two songs so far," she said. "We have a lot of demos that we still have to work out and to finish. We wanted to have a few extra songs, and this is one of them, to play at the tour we were supposed to be doing, beside the festivals, but everything is postponed now, of course. But nevertheless, we decided to release it now because we felt like it's maybe a good time. Everybody is at home and we need something new to look forward to."
Then, in August, den Adel joined Evanescence, the Pretty Reckless' Taylor Momsen, Lzzy Hale and more for the moving single "Use My Voice." The collab appears on Evanescence's new album The Bitter Truth.
Finally, last month, Within Temptation debuted their heavy-hitting new song "The Purge." Den Adel explains that the new track is all about finding redemption and learning from your past mistakes, no matter how painful the process may be.
"'The Purge' revolves around self-reflection and a search for redemption," she says. "No one gets through life without scars or without inflicting them on others and there will always be moments in your life when you start questioning your choices. You start realizing you've made mistakes, causing harm to not only others but also to yourself. To confess, to acknowledge, and to accept these mistakes can be a very painful process. However, it's unescapable when the burden becomes too heavy."
On Wednesday, Within Temptation unveiled the powerful new video for "The Purge." Den Adel can be seen struggling against Earth's elements as she tries to find a way to acknowledge and accept her past mistakes. In the end, the frontwoman bursts into flames before walking through a bright-lit doorway, symbolizing that she has finally found the redemption she was searching for.
Within Temptation are set to join Evanescence on their rescheduled 2021 Worlds Collide tour. Den Adel recently told Kerrang! that Within Temptation are making a whole new stage to help bring a live set to fans like they've never seen before.
"We're going to make a new stage set especially for this tour, because the venues are a bit bigger," she said. "Most of the time what we brought was too big for the venues we played. But there are people who came to see us already on the Resist tour, so we want to make something special for those people as well. We try to make it so that the visuals support the music, but the music is the most essential thing, of course. You want to have the whole experience and that's what we're trying to do with the live show. It's a whole experience built around the songs and the music."
What are your reactions to the "The Purge" video? Are you excited to see Within Temptation hit the road with Evanescence next year? Let us know in the comments below.