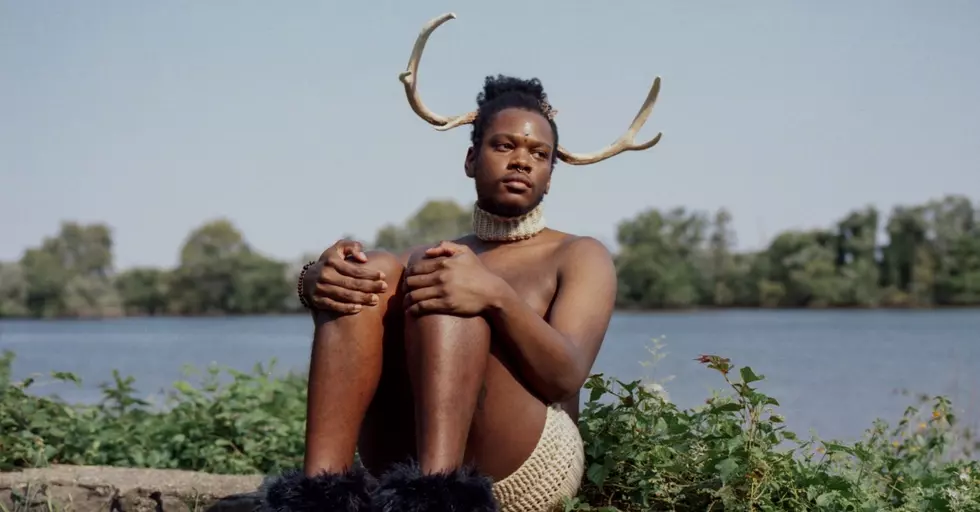 Shamir releases new album 'Heterosexuality'—listen
Shamir has released his new album Heterosexuality via AntiFragile Music. Hollow Comet produced the album.
Heterosexuality allows Shamir to explore his queerness explicitly. The album artwork features the artist as an androgynous Baphomet, dressed in horns and hooves.
Shamir explained his reasoning behind the look in an interview with Alternative Press.
"One aspect is the inherent androgyny of the Baphomet. Because of my androgyny and because I look very queer, I often feel subhuman in the way that people approach me. So it's a play on that. I was actually doing a photoshoot around a park, and I noticed that when I was dressed up like that, a lot of the stares and the looks [were] not dissimilar to how people stare at me when I'm [dressed] normal. That was very eye-opening."
"I think the Baphomet is a very misunderstood figure as well," Shamir continues. "The Baphomet, over the years, has become a symbol of negativity to a lot of people that don't know [about it]. It is so easily demonized just by virtue of what it is and what it represents. I feel like, not even just me, but most queer people can relate to that."
Listen to Heterosexuality below.
Heterosexuality tracklist: 
[Photo via Shamir][/caption]
1. "Gay Agenda"
2. "Cisgender"
3. "Abomination"
4. "Stability"
5. "Caught Up"
6. "Father"
7. "Cold Brew"
8. "Marriage"
9. "Reproductive"
10. "Nuclear"
Shamir appeared in AltPress issue #403, available here.