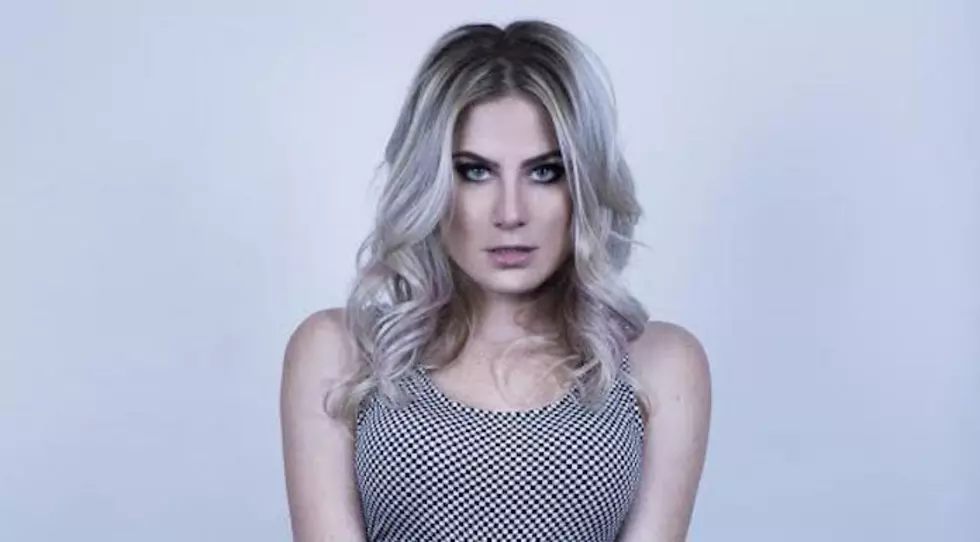 Shiragirl challenges punk rule book, embraces solidarity between female musicians on new EP, 'Brooklyn Goes Hollywood'
Photo by Giselle Dias
What is punk? For one, when someone rejects your idea, you go ahead and do it anyway—even when the person telling you no is a punk legend himself. Shiragirl didn't listen.
Read more:  Here's what merch bands are selling on Warped Tour
In 2004, when Kevin Lyman told the fem pop punkers in Shiragirl that they could get up on the Warped stage "maybe next year," they didn't take that very well. That's when the band famously crashed the party, set up their own platform and put on a show to be remembered. Lyman ended up loving their moxie so much that he invited them back to the festival, and the Shiragirl stage wound up being a launching pad for dozens of female rockers (including the now ultra-famous Paramore) in the years that followed.
As 2018 marks the end of the Warped Tour chapter in Shiragirl's career, it also brings with it a fresh new future. "It's definitely surreal and bittersweet," says Shira, vocalist and frontwoman of the band. "I feel very grateful to have this opportunity to be part of the last ever Warped Tour, put a crown on our legacy and help usher in the next generation of female artists. We felt like it was important to come back and honor the history of what we've done."
But as the sounds of the many Warped Tours past grow fainter, Shiragirl is pumping up the volume on some brand new material. The band's new EP, Brooklyn Goes Hollywood, is an alternative electro pop-punk reverie. Co-produced by John King (Beastie Boys, Beck) and Rancid's Tim Armstrong, the six-track release explores what punk is in a modern context.
"People aren't putting music in a box now as much as they were," Shira reflects. "Nobody listens to just one genre of music anymore. It's not that we're changing for the trends, but it's cool that you can be accepted more for not just being one strict genre."
The EP is fueled partially by the everlasting rivalry between the East Coast and the West Coast. "I moved from Brooklyn to Hollywood a few years ago," Shira explains. "My whole band is from Brooklyn, and we all have that New York attitude, but we also have this ambition. You come out to California and it's sunny and beautiful and glam, and you have dreams of getting famous and blowing up."
Typically, the New York punk ethos doesn't mesh very well with the celebrity, reality TV culture of Hollywood, but Shiragirl is putting that to the test. "It's about a contrast," she continues. "On the Brooklyn side, it's all about grittiness and authenticity and hustling. It captures both sides of who we are. We are punk rock and we are scrappy and we are a DIY band, but at the same time the Hollywood side is showing our ambition. It's a very upwardly mobile idea of what is Hollywood."
Transforming how people think of punk in today's world is only one half of the equation, though. The upward mobility of women in rock is also a large part of the meaning and motivation behind the new EP.
The penultimate track on Brooklyn Goes Hollywood, "Girls Just Wanna Get Sum," is a feminist anthem in multiple regards. "It's about respect," Shira says. "It is about getting what's ours and equal pay, and a lot of what it's about is solidarity between women."  
Shira believes that the feminist movement has made quite a lot of progress, but there is no denying that there is still much to be done. "A lot of it is just about visibility," she adds. "It's about showing that the girls can rock just as hard as the guys. There are a lot of systematic challenges with breaking into rock radio and other elements that can be obstacles to female artists in the industry, but I really believe it's changing for the better."
As Shiragirl moves away from the Warped stage, the band aims to perpetuate the same rebellious spirit and passion for making a difference. "As far as the Shiragirl stage goes, since Warped Tour is coming to an end, how can we extend the mission and the platform of that to other festivals and other events and keep that alive? We're brainstorming a lot of ideas," Shira says.
How that sentiment will manifest in the future is still up in the air, but for now they're just going to enjoy their last few performances on Warped. "For us," she concludes, "it's a very celebratory moment in our career."