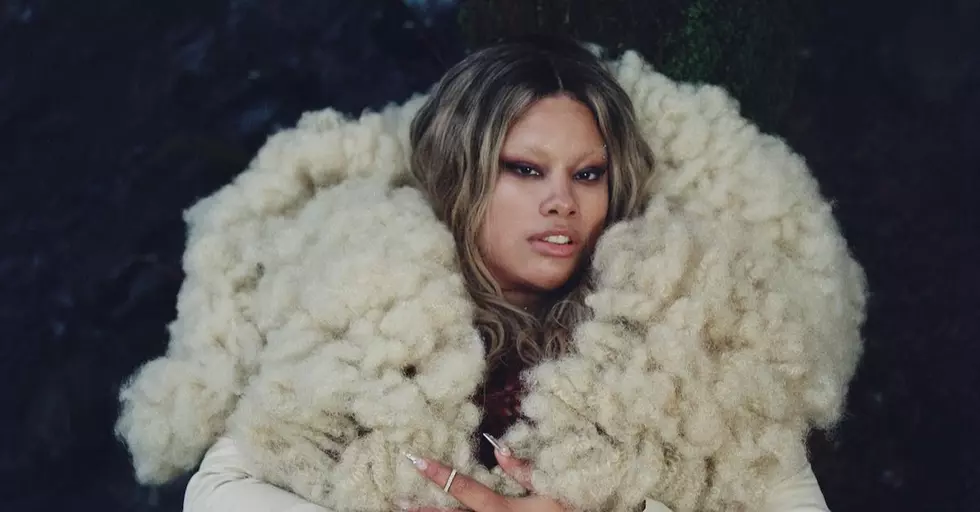 Shygirl releases new Arca-produced track "Come For Me"
[Photo by Jacqueline Landvik]
Shygirl has shared her new track, "Come For Me." The song was produced by Arca and is the second single from Shygirl's debut album, Nymph.
Nymph is set to drop Sept. 30 via Because Music.
"Come For Me" is a wonderfully percussive track. Blown-out drum synths abound as Shygirl smoothly delivers each line. For a time, the drums borrow some of Shygirl's polish, taking on a sparkling, crisp quality before returning to their muddy roots.
The track was released alongside a visualizer that takes watchers on an airborne journey through a densely wooded area. The camera swoops between branches and over streams, ultimately encountering Shygirl sitting in a clearing.
Shygirl will perform at several festivals in the U.S. and Europe this year. Check below for a list of festival dates, and grab your tickets here.
Watch the "Come For Me" visualizer below.
Shygirl festival dates
06/10 - Gräfenhainichen, DE @ Melt! Festival
06/11 - Beyond The Pale Festival, Ireland
06/17 - New York, NY @ Ladyland Festival
06/22 - 06/26 - Pilton, U.K. @ Glastonbury Festival
06/24 - Madrid, ES @ Paraiso Festival
07/2 - Roskilde, DK @ Roskilde Festival
07/13 - Berlin, DE @ Berghain
07/14 - Dour, BE @ Dour Festival
07/22 - Maubeuge, FR @ Les Nuits Secretes Festival
08/07 - Katowice, Poland @ Katowice Festival
09/03 - Bristol, UK @ Forward Festival
09/16 - 09/18 - Los Angeles, CA @ Primavera Sound
09/23 -Bentonville, AR @ FOR_MAT Festival
11/05 - Sao Paolo, BR @ Primavera Sound
11/12 - Santiago de Chile, CL @ Primavera Sound
11/13 - Buenos Aires, AR @ Primavera Sound