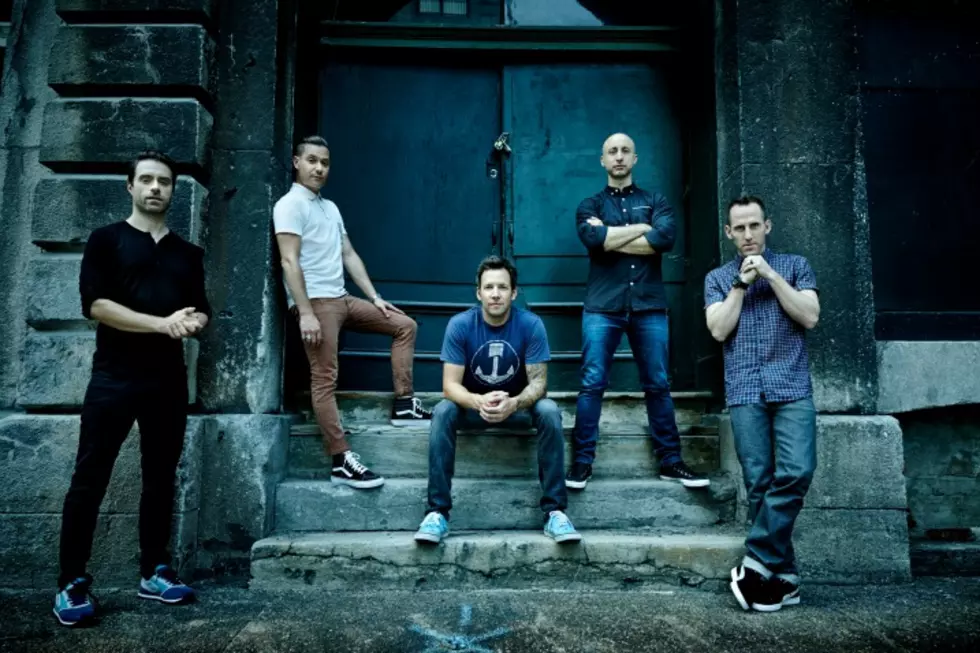 Stream Simple Plan's new track "Farewell" featuring New Found Glory's Jordan Pundik (exclusive)
Simple Plan is back and they've teamed up with AP for the exclusive premiere of the new track "Farewell" featuring Jordan Pundik of New Found Glory. 
"Farewell" is featured on the band's first new album in five years, Taking One For The Team, available Feb. 19.
See what the band has to say about the new track below:
"Farewell" is one of the last songs we wrote and recorded for our new album Taking One For The Team and definitely a favorite for us! It combines a lot of classic, old-school, pop-punk vibes, with some more modern influences from all of the newer bands coming into the scene. We really love that post-chorus melody with the awesome guitar riff Jeff plays and the breakdown drum beat—it's heavy but so catchy! One of the highlights of this album is having our good friend Jordan from New Found Glory make an appearance on this track. He sounds so good singing that second verse; the melody suits him perfectly, and it sounds rad and exciting when he comes in for his part. He really killed it, and we're proud to have him sing with us. Lyrically, at first glance, this feels like a straight up, bittersweet breakup song, and in a way it is, but while we were writing it, we were also channeling a lot of different emotions and there's a second hidden, deeper meaning to every line that relates to being in a band. We'll let you guys figure that one out!"
-Pierre, Chuck, Seb, Jeff and David
Four new songs, all of which are featured on the forthcoming album, precede the release of Taking One For The Team.
"Boom," "I Don't Want To Be Sad," "Opinion Overload" and the lead single "I Don't Wanna Go To Bed (featuring Nelly)" are available now.
Pre-orders for Taking One For The Team also are available on iTunes.
International tour information can be found on the band's website.
Stream Simple Plan's latest track "Farewell" now!