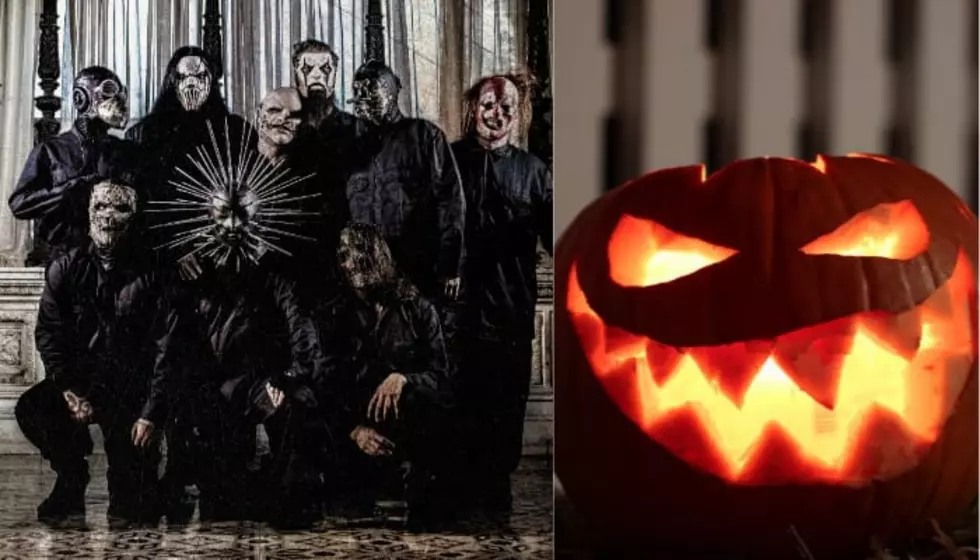 Slipknot haunted house surely the most metal Halloween attraction
[Photos by: M. Shawn Crahan, Pexels]
Masked headbangers Slipknot are celebrating their Midwestern roots this Halloween with a band-themed haunted house in their home state of Iowa. It's a joint effort between the group and local Des Moines attraction the Slaughterhouse.
The "ultimate nightmare come true" will feature music, characters and imagery plucked straight out of the Slipknot catalog, as reported by The Des Moines Register. And it's an event tailor made for Slipknot's dedicated fan base.
"It's all about the fans," says Slipknot percussionist Clown. "It's all about a special experience, making it one-on-one, almost. It really is going to be a moment in our history, in their history. And our history in Des Moines."
Forty to 50 'knotted-out haunted house actors will bring the band's "iconology, lore and culture" to life starting Friday, Oct. 5, and running through Oct. 28 at the 10,000 square-foot Slaughterhouse in Des Moines. Tickets are $20-$30.
Slipknot start the new album machine
Meanwhile, Slipknot are busy bringing their long-awaited new album to life. Vocalist Corey Taylor has said that 2019 is the year fans will see the band's sixth full-length effort and first record release since 2014's .5: The Gray Chapter.
And the musician's already hinted that the new music is "Iowa levels of heavy," the singer harkening back to the band's Hawkeye State-saluting second album. Are you read to hear some new 'knot in 2019? Sound off in the comments!