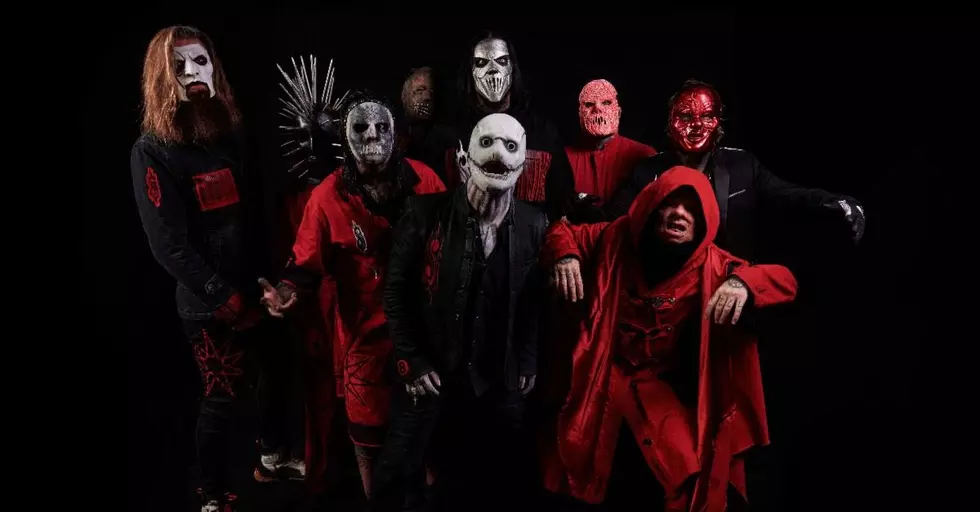 Slipknot's Corey Taylor says the band's new album is coming in three months
Slipknot's Corey Taylor recently sat down on SiriusXM's Trunk Nation with Eddie Trunk to discuss the band's new album. He said the record is finished, but it's "probably gonna be another three months" before the project is released.
During the episode, Taylor spoke at length about the album. A transcript by Blabbermouth captures Taylor's thoughts on the recording process.
"The record is actually in the process of being mixed right now," Taylor says. "Everything is finished, so it's just being mixed right now, which is rad news... The artwork's done. We just came up with the title. I'm not gonna tell you it right now. But we're really stoked. So hopefully three months from now — well, less than that — we'll get the single out, and then three months from now we'll get the album out."
Taylor also spoke about the musical direction the album took.
"It's really killer, man. It's darker than We Are Not Your Kind, but there's a ton of melody. I've been telling everybody that it's like a heavier version of [Vol. 3: The Subliminal Verses]. It's got so many textures and layers. The heavy stuff has attack but the melodic stuff you can just sink your teeth in; there's a lot of great melodies and hooks. I'm really, really excited for people to hear it."