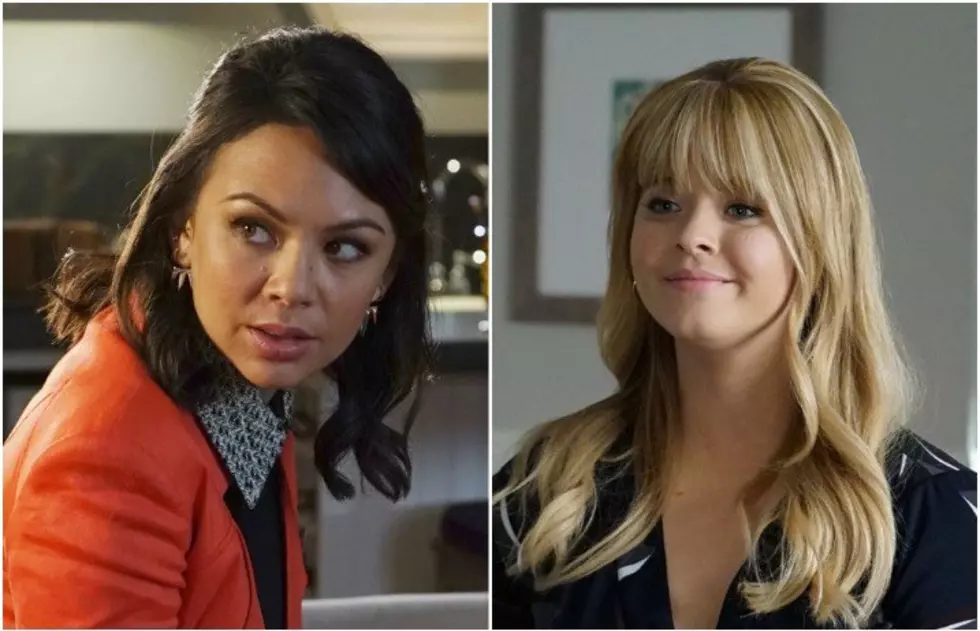 Disney star confirmed to join PLL spinoff 'The Perfectionists'
[Photo by: Freeform]
After confirming that Pretty Little Liars stars Sasha Pieterse and Janel Parrish would be reprising their original roles in the new PLL spinoff The Perfectionists, another character has been confirmed to join the new pilot.
Read more: Original 'Pretty Little Liars' actresses to appear in spinoff 'The Perfectionists'
Sofia Carson, star of Disney's Descendants, will be playing Ava, who is described as "a beautiful trendsetting blogger and coder, who strives to be a fashion icon." 
Author of Pretty Little Liars book series, Sara Shepard, also wrote a book The Perfectionists, which is what the PLL spinoff will be based off of.
"At Freeform, we are committed to delivering shows that push boundaries and become a part of our viewers lives. Pretty Little Liars was a cultural phenomenon, so it's no wonder fans wanted more," Karey Burke, executive vice president, programming and development, says.
"We can't wait to continue Marlene King's rich and revolutionary storytelling with a new crop of leading ladies from Beacon Heights who will hold just as many secrets and lies as Rosewood did."
If you're partial to the cast of PLL (we know we are!), you can rest easy as Pieterse (Allison DiLaurentis) and Parrish (Mona Vanderwaal) will be acting in The Perfectionists.