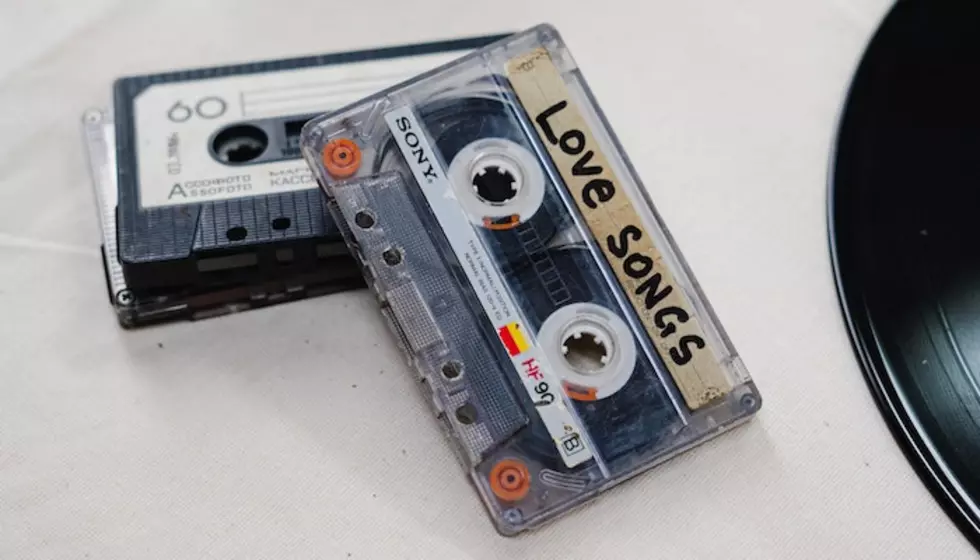 10 times people tried to use song lyrics on dating apps
[Photo via cottonbro/Pexels]
Dating apps have completely changed the way people meet each other and start romantic relationships, and sometimes song lyrics can be the perfect way to break the ice. 
In a matter of minutes, you can create a profile and chat with dozens of matches from all over the world, which can make it hard to find a true connection. It all comes down to your direct messages to see if there's a spark, which means those first few exchanges can make or break a future relationship. 
Some music fans have tried their hand at using song lyrics to pick up people to date—or at least grab their attention outside of the usual ice-breaker questions. 
We found 10 examples of people trying to use lyrics on dating apps. Some have success stories, most don't. Regardless, it's a unique way to hit on someone, especially on an app such as Tinder or Bumble. 
blink-182 – "Josie" 
This blink-182 fan got called out for having the lyrics "And she doesn't get all jealous when I hang out with the guys" in their bio from someone who's apparently never listened to Dude Ranch before. While the misunderstanding was quickly cleared up, it doesn't seem like these two are a perfect match after this exchange. 
Smash Mouth – "All Star"
This person wanted to watch the world burn and sent all of their Tinder matches a different line from the iconic Smash Mouth track. Luckily, a few of the matches had a sense of humor and responded appropriately, but this move definitely should've got this user at least one date.
5 Seconds Of Summer – "Don't Stop"
This person realized that the lyrics from this 5 Seconds Of Summer track are basically the ideal pickup line, and the receiver definitely fell for their smooth-talking at first. They caught on at the end, but it still seems to have worked. Hopefully, this was love at first sing-along, albeit via direct messaging. 
Seaway – "Best Mistake" 
Now, how's this for a pickup line? This Seaway fan was swooning when someone messaged this flirtatious line from "Best Mistake." There's nothing more romantic than a pop-punk love story.
Nickelback – "Rockstar"
This person couldn't resist laughing at a Grindr user who has multiple lines from this Nickelback track as their bio. Whether it's a joke or an attempt to seem deep, we're not sure that Nickelback are the most romantic band to reference on a dating app.
The 1975 – "Milk"
This is the definition of relationship goals and a good example of how using lyrics as a pickup line can turn into a lasting romance. This couple's romance started with the 1975 lyrics and led to the pair seeing the band in concert multiple times and finding true love. Yes, we're absolutely sobbing over this. 
Avril Lavigne – "Sk8er Boi" 
We included this tweet not because it's a good example of a successful pickup line, but because we cannot fathom someone reading this and not immediately recognizing the Avril Lavigne track. If someone sent this to us on a dating app, we'd definitely be swooning. 
Modern Baseball – "Re-Do" 
While this person didn't slide into anyone's DMs with a pickup line, they subtly included some Modern Baseball lyrics in their bio to see if a match made in pop-punk heaven would transpire. It's lowkey and hard to pick up on, but hopefully this person finds someone who gets it, and them, exactly. 
Halsey – "Graveyard"
This person really took their shot by sending some sultry Halsey lyrics that the receiver seems to have appreciated. It wasn't subtle at all, but maybe they're just looking for someone to scream/sing along to every track of Manic in the car with them. Who can really blame them? 
Radiohead – "Creep"
This Bumble user chose to lay it all out there in their bio and decided the perfect way to do that was by using the lyrics to "Creep" by Radiohead, which is definitely an interesting choice. There's no word on if this tactic has been successful, but at least their matches will know right off the bat that they're a little weird.