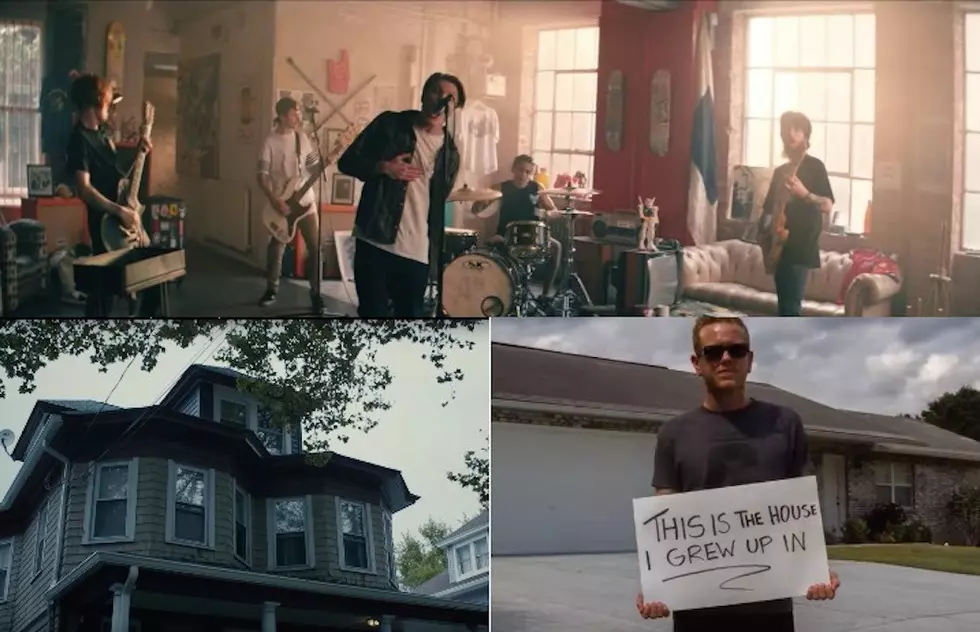 11 songs that remind us of home
Home is a pretty broad term that means a lot of things to a lot of different people. Luckily, music often gives us a chance to process these feelings through lyrics that hit…well, home.
READ MORE: The 10 best pop-punk songs about getting out of this town, ranked
From tracks that celebrate our hometowns to the feeling of wanting to break away from it, and even the friends who make us feel at home wherever we are, we've got a little bit of everything here for you below.
Neck Deep - "Can't Kick Up The Roots"
Some of us aren't fortunate enough to come from big cities like London or New York, which means we're forever resigned to calling a small town our hometown. Neck Deep created an anthem for those of us from those small towns and the unbreakable bond that experience creates.
City And Colour - "Comin' Home"
While this song that might not immediately call to mind the comforts of home, its roots lie in the idea of wanting to be right back where you began even though you know you'll be on the road again. We've all had that feeling; yearning to find something on the horizon, but nothing beats home.
The Front Bottoms - "Vacation Town"
"I miss the way things used to be" is the focal point of a track that deals with growing up and yearning for the lives we may have grown out of. Hands up if you want to join the Front Bottoms in going back to the way things used to be, especially in this majestic number.
The Maine - "Growing Up"
It's pretty safe to say that "growing up, won't bring us down" is a mantra we all want to live by, especially when it comes to our formative years and living our best lives in the safety of home. The Maine take this idea and give it a euphoric, positive feeling.
The Hotelier - "Two Deliverances"
Setting foot in someone else's home can also hold a lot of weight and memories, especially when it comes to your girlfriend or boyfriend. The Hotelier take us through the motions of this overwhelming sensation, with their trademark poetic descriptors beautifully setting the scene enough to swallow you whole.
blink-182 - "This Is Home"
Neighborhoods is a drastically underrated album, and "This Is Home," a homage to the carefree feeling of life, is just as unappreciated. The plight of the city-dwelling teens is rife throughout Tom DeLonge's ode to rioting punks and crumbling stages.
CONTINUED ON NEXT PAGE