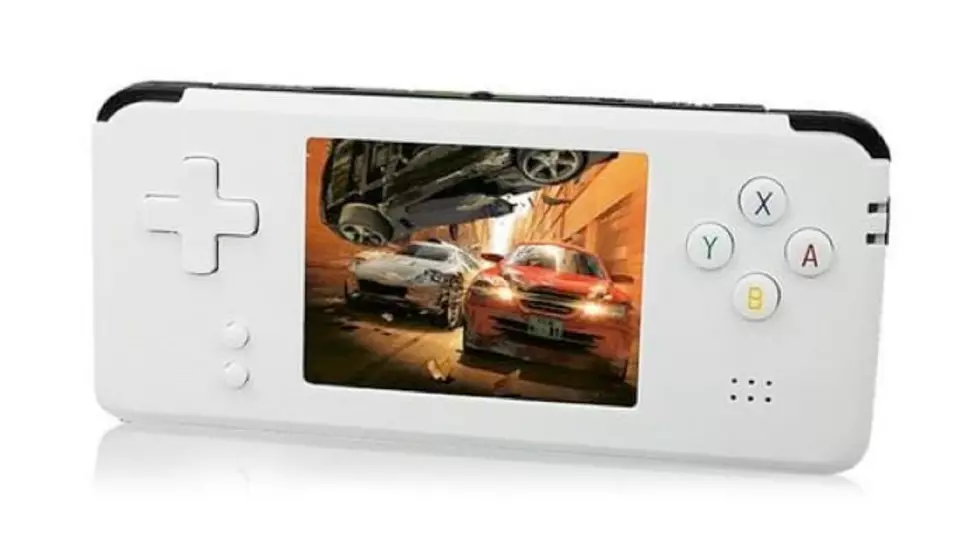 Soulja Boy's video game consoles never had a chance
[The "SouljaGame Handheld," as it appeared on souljawatch.com.]
Soulja Boy might have a tough time finding "New Customers" in the gaming world after the rapper's reportedly dubious video game consoles were recently pulled from his online storefront less than a month after their launch.
Both the SouljaGame Console and SouljaGame Handheld—each identified as a cheap, rebranded emulator by Polygon earlier this month—are no longer available to purchase at the SouljaWatch store of one DeAndre Way, the media personality and hip-hop entrepreneur known as Soulja Boy Tell 'Em. And the video game-flexing entertainer seemingly says he "didn't have a choice" in the matter, as reported by TechCrunch.
"I had to boss up," Soulja Boy tweeted on Saturday, apparently eyeing talk surrounding the sudden SouljaGame disappearance. Did a lawsuit bring about the peripherals' online removal just weeks after they went up on the web? Polygon's reporting reveals that the units were nothing more than Soulja Boy-styled versions of generic gaming decks:
"Both models are developed by Anbernic, according to the SouljaWatch site. Anbernic sells its products almost exclusively through AliExpress, a Chinese online retailer that sells internationally. In fact, both versions of the SouljaGame are available to purchase on AliExpress right now, albeit under different names. The console appears to actually be Anbernic's 'retro mini video game console,' while the handheld is identical to the '2018 portable video handheld .'"

And the console's demise is probably for the best, seeing as how the rebranded units were purportedly advertised as coming with multiple game titles from Nintendo and other big names that the rapper may not have had proper licenses for.
In fact, many on Twitter were "speculating that the great battle of 2019 would be Nintendo vs. Soulja Boy," Gizmodo reports. The units apparently came loaded with games from the Nintendo Switch, classic NES, 3DS, Gameboy, Gameboy Advance, Neo Geo, SEGA, Playstation Vita and more. The console itself is said to have shipped with 800 titles built in; the handheld version supposedly came with over 3,000 games.
Did Soulja Boy's specious consoles ever bait your interest? What do you think of the SouljaGame units' removal from the rapper's online store? Sound off in the comments section, below, with your thoughts on the story.
[envira-gallery id="194987"]