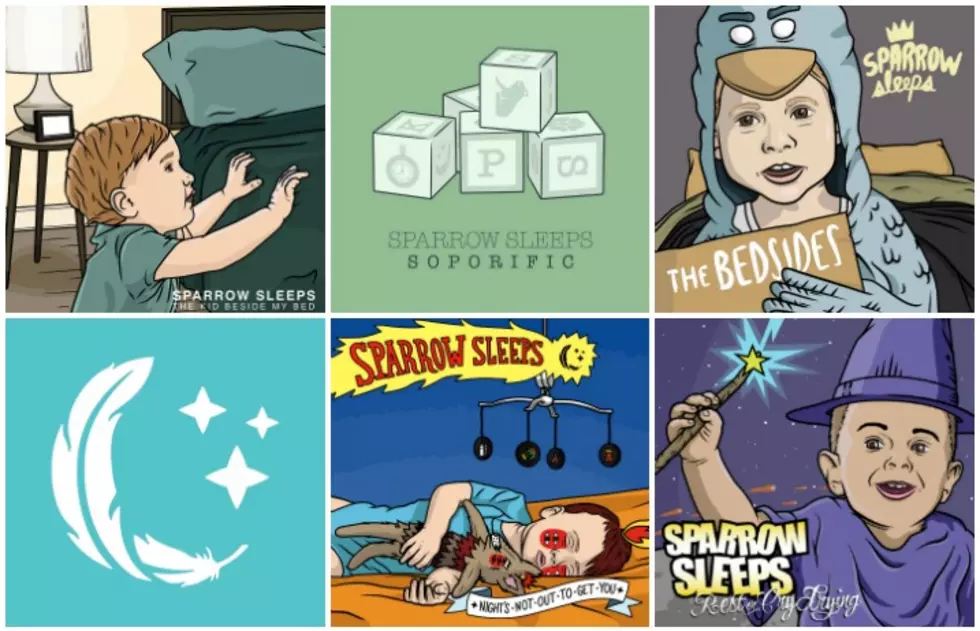 Sparrow Sleeps created the ultimate collection of pop-punk lullabies and we're so happy—listen
Sparrow Sleeps—a duo helmed by Casey Cole and Peter Lockhart—turn your favorite songs into lullabies.
The idea sprouted when Cole's daughter, Sparrow, was born. A pop-punk loving father, Cole began creating lullabies for Sparrow and shared them with the internet.
Cole and Lockhart met in 2008. Sparrow Sleeps became official in 2014.
Sparrow Sleeps have turned everything from Alkaline Trio and Bayside to Paramore and Taking Back Sunday into children's songs. They even released their own album of original material in 2016.
Recently, Sparrow Sleeps embarked on a string of five releases, which create the ultimate pop-punk listening party for children.
"These five releases of 2017 have been a transition phase of Sparrow Sleeps. We've switched up some tones to make things more delicate, and Peter [Lockhart] has gone a new and fun direction with the art," Cole says. "We're really excited with our release schedule for 2017 and think our discography will grow in a way that gains a larger audience while further satisfying those who have been with us already over the last few years."
The first collection of the five features Four Year Strong and is called Rise Or Cry Trying.
"When Sparrow Sleeps approached us about doing lullaby versions of our songs, I was excited to see what they would come up with," Four Year Strong frontman Dan O'Connor said. "I think they did a great job translating our riffs into baby language."
The second features the Wonder Years and is called The Bedsides.
"The last batch of releases featured here are some of my favorite bands currently," Cole says. "I've been listening to the Wonder Years and Four Year Strong regularly at the gym, and The Home Inside My Head has been in my car's CD player for the last month."
The third features Neck Deep and is called Night's Not Out To Get You.
"We were really stoked when Sparrow Sleeps approached us to do this. It's such a sick project," Neck Deep says. "We have checked out a bunch of these in the past, especially the Alkaline trio one. We really dig how the ND album came out—it's awesome hearing the songs and melodies reimagined like this."
The fourth features Real Friends and is called The Kid Inside My Bed.
And, finally, the fifth features Knuckle Puck and is called Soporific.
"This EP of Knuckle Puck tunes came out quick and wasn't even on our schedule. I had been listening to Copacetic around the house on repeat for over a week when it just made sense to try 'Evergree'n out as a lullaby and see how it sounded," Cole says. "I think I described it to Peter as haunting and beautiful. It worked in a dark and soothing way."
You can check out all of Sparrow Sleeps' releases here.