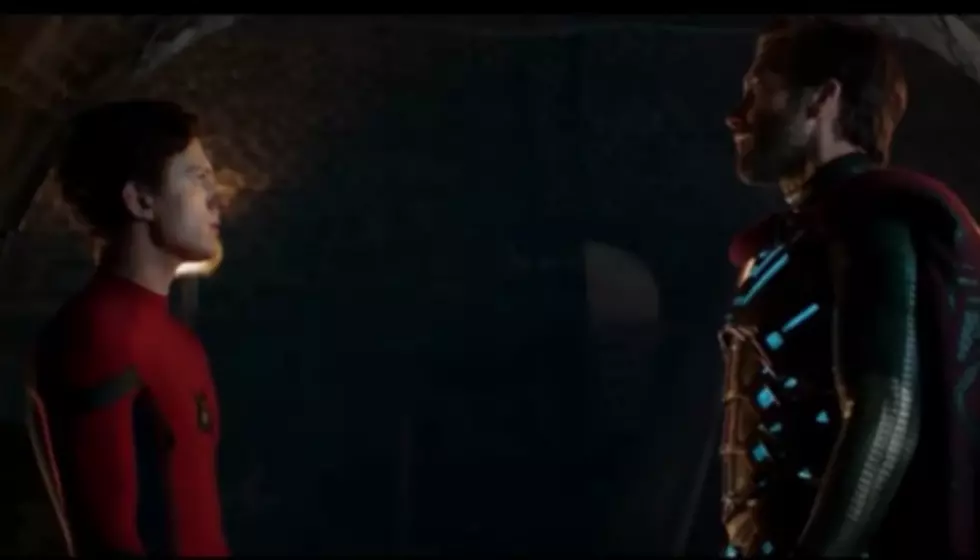 'Spider-Man: Far From Home' clip shows Peter Parker shocked by multiverse
[Photo via YouTube]
Spider-Man: Far From Home just dropped a new trailer this week — that has some serious Avengers: Endgame spoilers, btw.
Now, we've got our first clip from the film where the character learns about the multiverse within the Marvel universe.
The clip was shown before Jake Gyllenhaal's appearance of The Ellen Show, and really gives viewers a glimpse at what the MCU looks like post-Endgame.
The clip shows Gyllenhaal's character Quentin Beck, Mysterio, explaining to Peter Parker (Tom Holland) the concept of a multiverse.
The clip reveals that the MCU is set on Earth-616, a version of real-life Earth, and is the main universe. It apparently contradicts Marvel's claims that the MCU is set on Earth-199999.
You can see the full clip for yourself below.
As previously stated, we just got our second Spider-Man: Far From Home trailer that had some serious spoilers. Luckily, Holland gives a warning of that at the beginning.
It was previously reported that the warning would be included because the Marvel film takes place after the events of Endgame, which we know was full of unexpected plot points.
"If you haven't seen Avengers: Endgame yet, stop watching because there's some serious spoilers coming up," Holland said. "But if you have seen Avengers: Endgame, enjoy the trailer."
For fear of giving anything away, you can watch the trailer at your own risk below.
Also, in case you haven't seen it, watch the first Spider-Man: Far From Home trailer below.
Spider-Man: Far From Home hits theaters July 5, 2019. It stars Holland as Peter Parker/ Spider-Man. It also stars Zendaya, Laura Harrier, Samuel L. Jackson, Jake Gyllenhaal, Michael Keaton and more.
What did you think of the new Spider-Man: Far From Home clip? Sound off in the comments below!