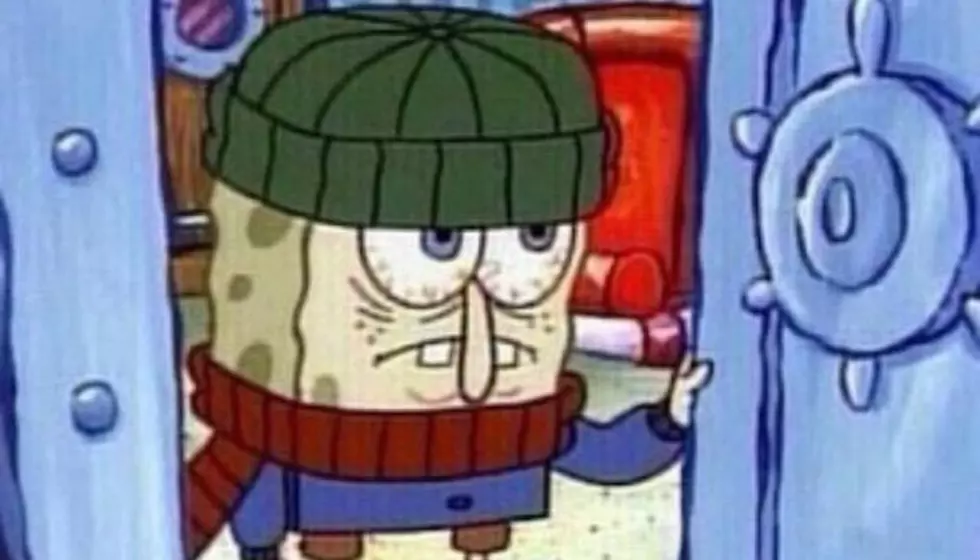 13 'SpongeBob' moments as your favorite bands
[Photo via Nickelodeon]
SpongeBob SquarePants and rock 'n' roll are an unlikely pair, but when you're on the air long enough, you see the main characters strut a multitude of different looks. For us, the parallels between these episodes and our go-to bands are undeniable.
In honor of SpongeBob's 20-year anniversary, here are 13 times the show channeled the scene.
1. My Chemical Romance
The colors don't quite match up, but we can't help but think of My Chemical Romance any time a marching band is involved. SpongeBob is no exception, donning the getup before playing "Sweet Victory" at the Bubble Bowl.
2. Hayley Williams
We get some strong Paramore vibes from this majestic form of SpongeBob seen in season 3. Not to mention Hayley Williams briefly returned to her iconic hair color last month, making this comparison all the more real.
3. Brendon Urie
It seems SpongeBob and Brendon Urie happen to share a look-alike. Urie would probably make it into The Salty Spitoon, even though his recent outfit from the Taylor Swift "ME!" collab might fit better at Weenie Hut Jr's.
4. Patrick Stump/Fall Out Boy
Who could forget the Fall Out Boy frontman's slick sideburns? Patrick Stump may not have much facial hair anymore, but once you rock mutton chops as hard as he did, nobody forgets. That goes for SpongeBob and Patrick too.
5. Four Year Strong
When you're talking about sweet facial hair in music, it's hard to forget Four Year Strong. SpongeBob has paid homage to both beard colors featured in the band's lineup. Now we just need to get Alan Day a viking helmet for the next tour.
6. Masked Intruder 
Finding humor from crime is tough, but both SpongeBob and Masked Intruder have done a pretty good job of it. Either way, our favorite rocking runaways might need to give their cartoon impersonators some pointers as their brushes with the law rarely seem to turn out well.
7. Weezer
We know Rivers Cuomo would be a natural jellyfisher. That's why he rocks his signature shades, right? We're still not sure who stole whose style, but the Weezer vibes are undeniable with those thick frames.