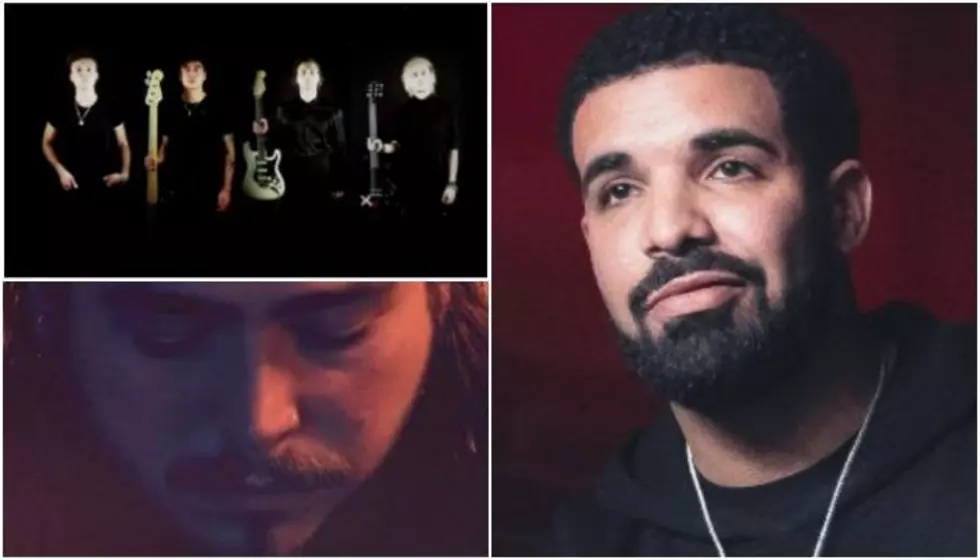 Spotify has revealed the official list of its songs of the summer
Summer is almost over, and to celebrate, Spotify has revealed what songs people listened to the most.
Read more: Spotify to test ad-skipping option for free users
Announced on Monday, Aug. 27, the popular music streaming service revealed which artists made their "Songs of the Summer" list.
Per the release, the company bases its list on what songs have been streamed the most within a given time frame, and we can't say we're shocked after checking it out.
Unsurprisingly, Drake stole the show with his massive summer track, "In My Feelings," which was played more than 393 million times between June 1 and August 20.
But that's not the only song you'll see by the rapper. Drake also managed to get himself on the list four other times with songs like "Gods Plan" and "Nice For What."
Another name you'll find on the list quite often (or at least pretty high up) is Cardi B, who scored the second and third spots on Spotify's global streaming list.
Of course, Drake and Cardi B's songs are not the only one who made the list. 5 Seconds Of Summer, Post Malone and Ariana Grande also made an appearance throughout the 20 spots.
Check out the top songs of the summer below:
Spotify's Top Global Songs of Summer 2018:
In My Feelings – Drake
Girls Like You – Maroon 5 (feat. Cardi B)
I Like It – Cardi B (feat. Bad Bunny, J Balvin)
Lucid Dreams – Juice WRLD
SAD! – XXXTENTACION
Better Now – Post Malone
One Kiss – Calvin Harris (with Dua Lipa)
Solo – Clean Bandit (feat. Demi Lovato)
Taste – Tyga (feat. Offset)
Youngblood – 5 Seconds of Summer
God's Plan – Drake
Nice For What – Drake
Te Boté – Remix – Nio Garcia (feat. Casper Magico, Darrell, Ozuna, Bad Bunny and Nicky Jam)
Jackie Chan – Tiësto, Dzeko (feat. Post Malone, Preme)
Back To You – Selena Gomez
no tears left to cry – Ariana Grande
Moonlight – XXXTENTACION
Don't Matter To Me – Drake (with Michael Jackson)
Rise – Jonas Blue
Nonstop – Drake
Do you agree with Spotify's list? Sound off in the comments below and let us know what your songs of the summer were!