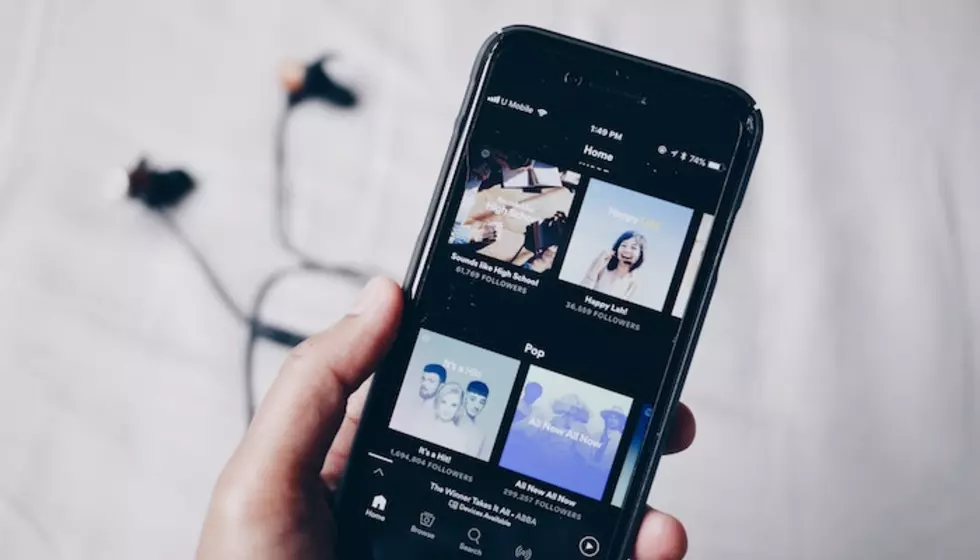 Spotify Wrapped is showcasing the one song that got you through the year
[Photo via Unsplash]
It's finally time for Spotify users to see their year-end numbers as the streaming service unveils their yearly personalized Spotify Wrapped lists.
It's been a strange time with the coronavirus pandemic keeping everyone at home but now you'll be able to reflect on what's kept you busy throughout the year.
Spotify also included a section this year highlighting "one song helped you get through it all" as the most-listened-to track with further details on your habits around it. The app will tell you the first time you streamed the track as well as the 100th time and more details.
Users can access Spotify Wrapped directly through their app's homepage or through the desktop site here. If the feature isn't appearing for you right away, make sure your app is updated to the latest version and it will show up.
On top of the new section on the song that helped you through 2020, the streaming service has added more new features.
They've included in-app quizzes on the top podcasts, artists and decade you listened to the most. Subscribers will also see their most binge-worthy podcasts, Premium users will gain badges labelling them as things like "Tastemaker," "Pioneer" or "Collector" based on their usage, and you'll gain access to a multitude of personalized playlists. 
People who don't subscribe to Spotify can even join in on the fun this year with access to the service's listening trends across the globe.
Podcasters and artists will also have access to their own stats through Spotify for Artists and Spotify for Podcasters showing how their fanbases enjoyed their content this year. Like every other year, they'll have access to a share card with stats including total hours streamed, number of streams, number of listeners, top countries and a lot more.
Earlier in the week, Spotify also revealed their top streamed artists, albums and songs. The number one song of 2020 was the Weeknd's "Blinding Lights" with over 1.6 billion streams. Right behind "Blinding Lights" is Tones and I's "Dance Monkey" and Roddy Ricch's "The Box." Following that, "Roses – Imanbek Remix" by Imanbek and SAINt JHN and Dua Lipa's "Don't Start Now" round out the top five.
Bad Bunny, Drake and J Balvin take the top three spots for top global artists while late rapper Juice WRLD comes in fourth and the Weeknd in fifth. All of Spotify's 2020 streaming data is available to view here.
As people start sharing their personalized stats on social media, some are believing the streaming service adjusted the stats though. Some users claim some of their top streamed artists didn't have a single song in their 100 most-streamed tracks or were hardly ever listened to. Though that could be the case, it's more likely people just aren't stoked about what they'll be able to show and share that they listened to.
Have you checked out your 2020 Spotify Wrapped stats yet? Let us know some of your streaming habits below.