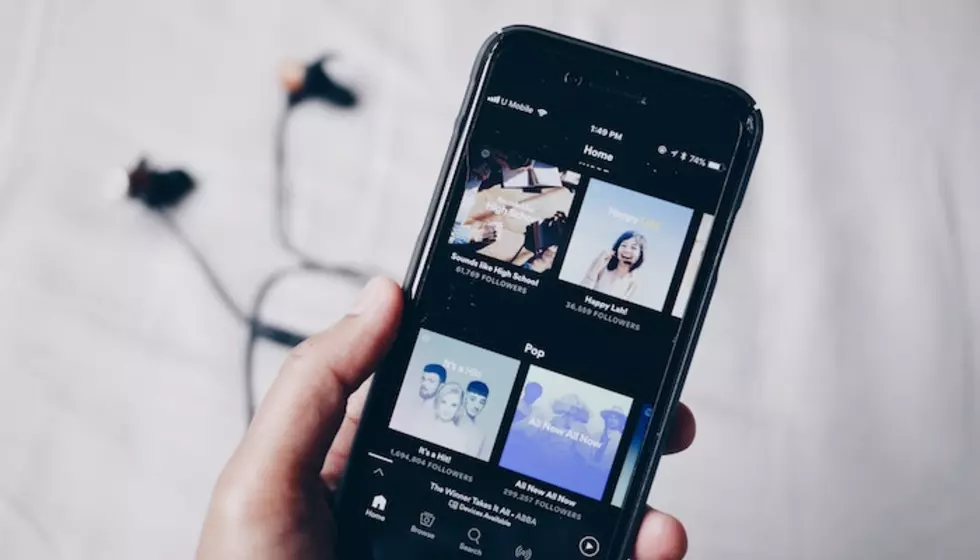 Spotify launches first-ever "Best of Playlists" covering 12 different genres
[Photo via Unsplash]
For the first time ever, Spotify is revealing its "Best of Playlists". After the launch of Spotify's highly anticipated "Wrapped" campaign, the music streaming giant has one more trick up its sleeve.
The "Best of Playlists" feature launches today and consists of curated genre-specific playlists compiling the best songs of 2019 and the decade.
Spotify's "Best of Playlists" is curated by its editorial team and will cover 12 different spectrums. Today's Top Hits, Fresh Finds, RapCaviar, Hot Country, Viva Latino, Are&Be, mint, Rock This, Ultimate Indie, African Heat, Top Christian and Roots Rising are all received their own "Best of..."
Each genre received a playlist of top songs for the year, as well as the decade. Drake, Lil Uzi Vert and Cardi B are featured in the RapCaviar playlist. Artists such as Mitski, Camila Caballo and Bring Me the Horizon are also all represented in their respective genres.
Spotify hopes to launch a conversation about the different areas of music. They wish to get people talking and offering their opinions about their likes and dislikes.
"Spotify is thrilled to shine a spotlight on the launch our Best of Playlists this year," said Jeremy Erlich, Spotify's Head of Music Strategy. "These playlists are 100% human curated by our expert teams - whether one agrees or disagrees with the choices, we hope they will generate a bigger cultural conversation about music."
All of the "Best of Playlists" are featured in the "Wrapped" hub. The first ten songs of each playlist are ranked in order of importance to the genre.
More Spotify
Spotify "Wrapped" is here. Not just for regular users of the music-streaming platform but "Wrapped" for Artists released today as well.
Now fans and artists can get a pretty cool, comprehensive list of all the listening stats from this year, and the decade as a whole.
Spotify released its official Wrapped list of this year's top artists and albums, including the decade's most-streamed artist and album with Billie Eilish and Post Malone both landing on the rankings. They also stated that the personal "Wrapped" lists would be coming soon. Well, they are here.
Spotify "Wrapped"
With it being the end of the decade, Spotify also tirelessly compiled your listening habits throughout and shows you your statistics for the entire time as well. It's a really neat feature. Especially if you're emotional and nostalgic and would love to be reminded of every decision you've ever made and see what you were listening to when you made it.
Spotify also launched "Wrapped" for Artists. This feature includes plenty of neat stats as well. Things like hours streamed and at which hours, fan base by country, number of fans that had the artists as #1 and much more. An example of the welcome screen is below.
[Photo via Spotify][/caption]One interesting statistic is how many hours of a particular artist's music fans streamed between 1 am-6 am. Ironically, the artist with the most hours in this category was Billie Eilish and he album WHEN WE ALL FALL ASLEEP, WHERE DO WE GO? It's pretty funny because no one was falling asleep or we were all falling asleep to Billie Eilish because it's relaxing.
[Photo via Spotify][/caption]Spotify "Wrapped" gives all sorts of fun infographics. Like years past, it compiles a playlist of your top artists and songs. An additional decade playlist is also available this year.
For fans, Spotify "Wrapped" is available here. It's really easy. Just plug in your login information and you're off. Even if you forget your login info as we did, you can use Facebook.
"Wrapped" for Artists is available here and it is the same general process if you already have an artist's account. If not, there is most likely all the data waiting for you, you just have to create an account.
What do you think about Spotify's "Best of Playlists"? Sound off below!
[envira-gallery id="194483"]