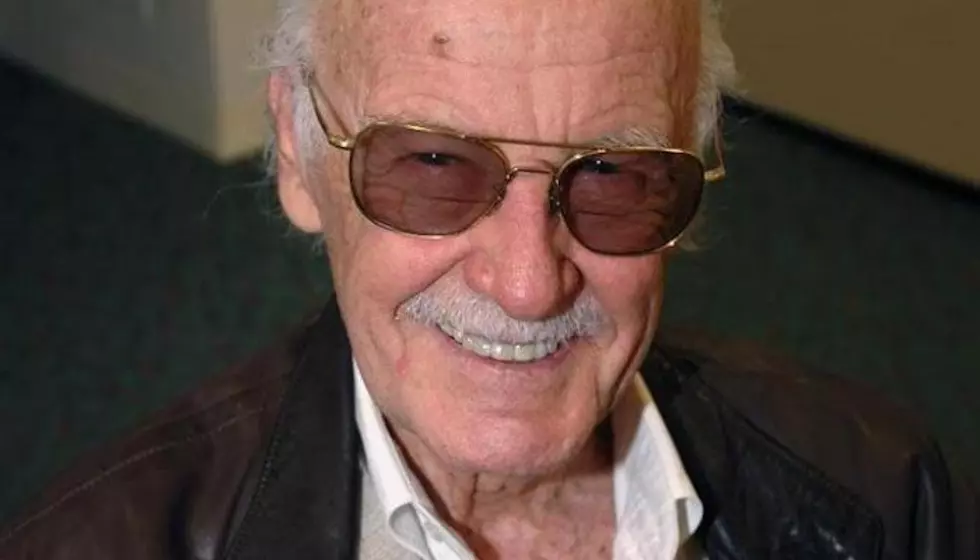 Stan Lee's cameo in 'Spider-Man: Into The Spider-Verse' is a tear-jerker
[Photo by: Edward Liu/Wikimedia Commons]
The latest addition to the Spider-Man universe is delighting fans and receiving rave reviews, but it's the Stan Lee cameo within the film that will have you in tears.
***WARNING: Spoilers for Spider-man: Into The Spider-Verse below!***
On December 14 the next generation of Spider-Man films hit the studio. Into The Spider-Verse is the first of several planned animated Sony movies following the story of Miles Morales as he becomes Spider-Man following the passing of Peter Parker.
A rip in the space-time continuum brings other Spider-Man type people into Morales' universe including Gwen Stacy, Peter Porker, Peni Parker, Spider-Man Noir, and more.
The film has a pretty hefty cast behind it including Hailee Steinfield, John Mulaney, and Nicolas Cage.
Before our new Spider-Man meets his new friends, he encounters Lee as the costume shop owner who sells him a cheap Spider-Man costume.
As Morales steps up to the counter with his suit, Lee tells him, "I'm going to miss that guy. We were friends, you know."
I know. Right in the feels.
Lee also points out that while the suit may not fit our 14-year-old superhero just yet, "It'll always fit eventually." He then points to a "No Refunds" sign which could serve as not only a small joke, but as a reminder that once you become Spider-Man there is no going back.
Directors Bob Persichetti, Rodney Rothman, and Peter Ramsey told Collider that Lee actually makes several cameos within Spider-Verse, but we have to admit, this one hit us hard.
Producer Chris Miller shared with Entertainment Weekly how important it was for the filmmakers to honor Lee's legacy.
"In the beginning, we wanted to give him a real place in the movie and not just a moment — something that was exciting and could honor his legacy and also be funny at the same time. Obviously it took on a whole added poignancy after his passing, but the spirit of it remains exactly the same."
While this won't be the last cameo we see from our beloved Stan Lee, it still brings a tear to our eye seeing this one so soon after his passing.
Have you seen the latest Spider-Man film? What did you think of Lee's cameo? Sound off in the comments below!
[envira-gallery id="194728"]