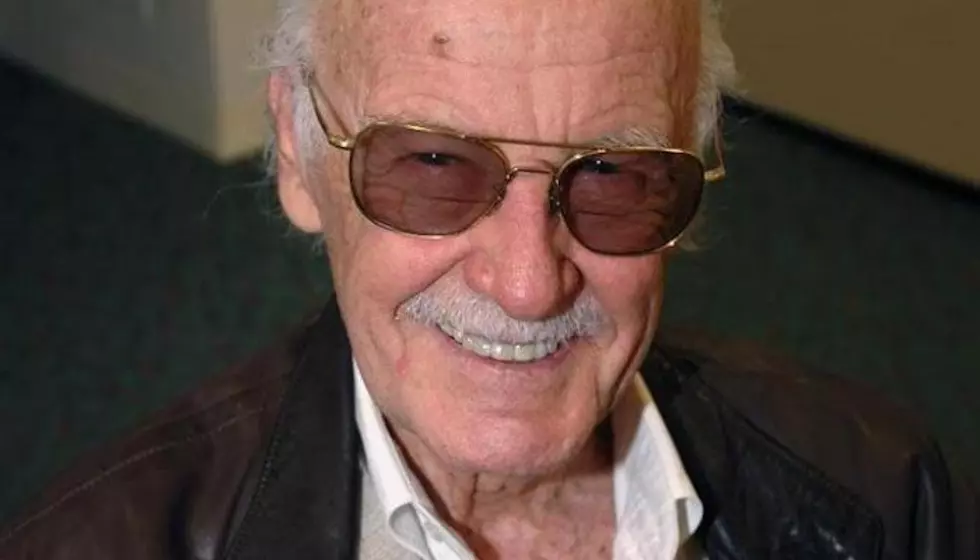 Marvel studio chief assures fans that Stan Lee's influence will "never go away"
[Photo by: Edward Liu/Wikimedia Commons]
The world is still mourning the passing of comic book legend Stan Lee, who sadly passed away back in November at Cedars-Sinai Medical Center in Los Angeles. He was 95. Lee, who is best known as the mastermind and creator of Marvel Comics, would have turned 96 today.
Following heartwarming tributes from fans and Marvel alike, a new interview suggests that we'll always have a piece of the late comic hero in the Marvel Cinematic Universe.
In a recent interview with Variety on the hundredth episode of their Playback with Kris Tapley series, Marvel Studio's chief Kevin Feige explained that the company will always ensure that Lee's influence and legacy will be included moving forward.
The moment, as pointed out by comicbook.com, was kickstarted after Feige tells Tapley that Marvel Studios was able to bring "a world to life," rather than the Tapley suggested notion of "creating a world."
To further elaborate, Feige began to discuss Lee's legacy on the company, explaining that even after the comic book legend's passing, they will always have his influence in mind.
"I was there, not for every one, but for almost every single cameo he's ever shot, going back to X-Men One," Feige told the source. "He was very special, and I've always said, anybody who met Stan...I've never heard one story of somebody meeting Stan and not being overwhelmed with excitement. He never disappointed, and I was lucky enough to see him about 10 days before he passed away. Coincidentally, I went to his house to see him."
He continued on by saying:
"In some ways I never thought this day would come; I thought he'd be going…Kirk Douglas just turned 102, I thought Stan was going to be there and literally outlive all of us. And in the same way, it doesn't seem like he's gone. Because just like with Walt Disney on this lot, his influence will never go away."
You can listen to Feige's interview below:
Moving forward in the Marvel Universe:
As most Marvel fans will note, one of the best things about watching a film is trying to spot Lee's many Marvel Cinematic Universe cameos, and it appears that we'll still be getting a few of his infamous cameos in coming films.
More recently, it was revealed that Once Upon A Deadpool and Spider-man: Into The Spider-Verse won't be Lee's final Marvel appearance.
Earlier in November, it was confirmed Lee will appear in two upcoming films for the new year. Lee's agent and director Joe Russo have both confirmed Lee filmed scenes through Avengers: Endgame. This means Lee will appear in both Captain Marvel and Avengers: Endgame.
Avengers: Endgame just recently revealed its title, previously being referenced as Avengers 4.
See more: 25 creepy kid's films that absolutely wrecked our childhood
[envira-gallery id="195048"]