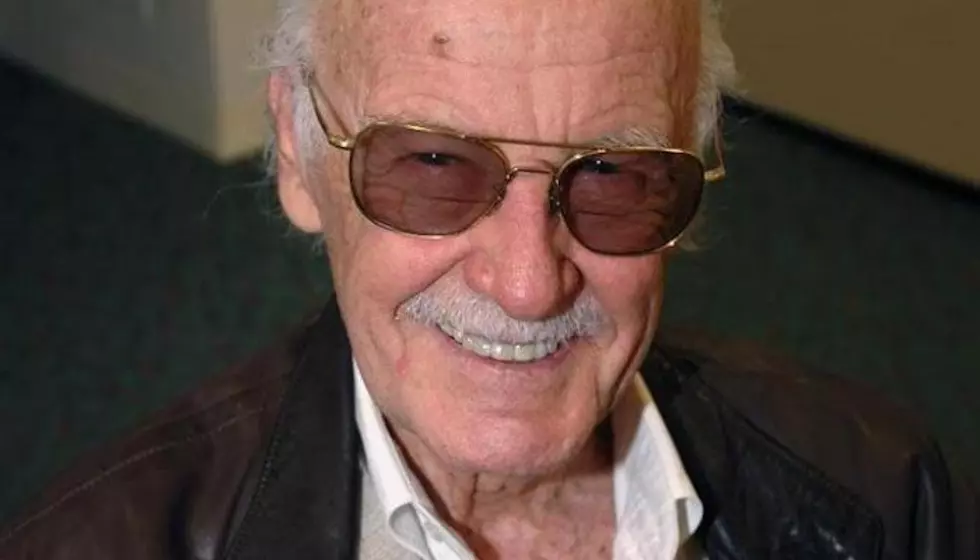 Stan Lee reading 'Twas The Night Before Christmas' is exactly what we needed
[Photo by: Edward Liu/Wikimedia Commons]
It's our first Christmas without Marvel Comics legend Stan Lee, so it only seems fitting that we honor his memory by sharing his 2012 reading of Twas The Night Before Christmas.
Watch the video of Lee narrating the classic Clement Clarke Moore poem, below.
Stan Lee, who is best known as writer, editor and publisher of Marvel Comics, passed away just last month (Nov. 12) at the age of 95.
Memorials flooded Lee's Hollywood Walk of Fame star while musicians, fans, fellow writers, and more remembered the icon after his death by sharing their tributes and stories.
Lee was also known for all of the infamous cameos he had in his Marvel films, which we will still continue to see in a few upcoming films despite his passing.
With the holiday season upon us we revisit Lee reading the Christmas classic Twas The Night Before Christmas, filmed for FRED Entertainment back in 2012.
Lee reads the poem with all the animation we could ever hope for, leaving our hearts so full on this Christmas Eve.
You can watch Lee's retelling of the poem below:
"Excelsior, true believers!"
We're anxious for the next Marvel movie releases which include Captain Marvel, out March 8, Avengers: Endgame which will be released April 26, and Spider-Man: Far From Home which is expected to hit theaters on July 5.
[envira-gallery id="194728"]