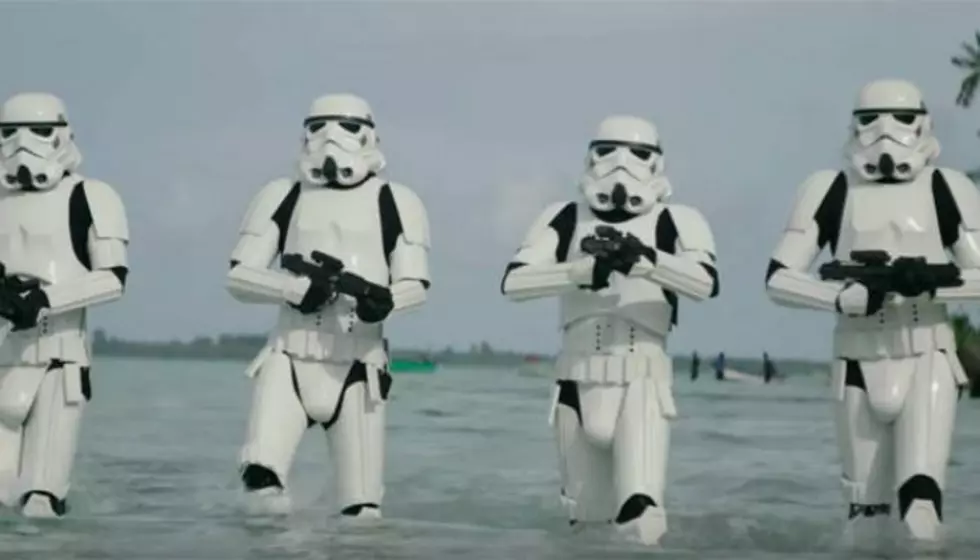 'Star Wars' vacation aboard star cruiser 'Halcyon' unveiled by Disney
[Photo via YouTube]
Star Wars may occur a long, long time ago in a galaxy far, far away, but the experience is coming a little closer to home.
At the Disney D23 Expo occurring right now, Disney has unveiled an all-new, interactive vacation experience set aboard the star cruiser Halcyon.
"Star Wars: Galactic Starcruiser will be a new, first-of-its-kind vacation experience where guests will check-in for a two-night adventure aboard a glamorous starship." The Disney Parks website reads. "Once onboard, guests will interact with characters and become active participants in stories that unfold around them on their galactic journey.
"Inside the Disney Parks "Imagining Tomorrow, Today" pavilion at D23 Expo, visitors will be able to see a new model and incredible visuals of the starcruiser – called the Halcyon." The website continues.
While this isn't much information, we can't help but breathe a little heavier. You can definitely count us in when this opens. We hope they bring Figrin D'an and the Modal Nodes as entertainment.
A closer picture of the artist's concept of the
Halcyon 
[Photo via Twitter][/caption]What do you think of the new hotel? Details are scarce but let us know if you'll be attending.
More Star Wars
Star Wars has been in the mainstream since its initial release in 1977. It's had plenty of merchandise that is highly collectible and these new pieces just might be the most valuable of them all eventually.
Now backed by Disney money, Star Wars has come for everyone's favorite fashion doll–Barbie. That's right, toymaker Mattel and Disney are force-pushing out a line of Star Wars-themed Barbie dolls and they are certainly something.
The new line will feature three prominent Star Wars characters from the series–Princess Leia, Darth Vader, and our favorite droid R2-D2.
In lieu of being exact replicas of the figures with the Barbie logo stamped onto them, the dolls have quite an imaginative flair about them. They're a fun rendition of an imaginary artist's cosplay idea if I've ever seen one, and they look lovely.
In addition to a trendy purse, each doll carries quite a hefty price tag at $100 each. The dolls don't release until Nov. 18 but you can preorder them here.
[Photo via Barbie/Mattel][/caption] 
[Photo via Barbie/Mattel][/caption]
[Photo via Barbie/Mattel][/caption]
[envira-gallery id="194688"]