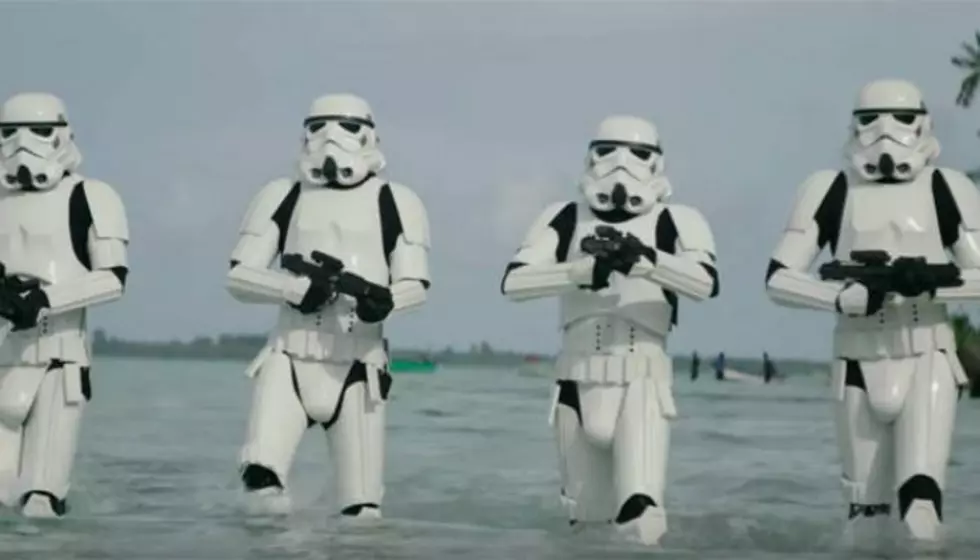 'Star Wars' same-sex kissing scene removed in Singapore, Dubai
[Photo via YouTube]
The latest Star Wars film dropped recently and while a lot of fans have praised the film for featuring a same-sex kissing scene in it, two countries have removed it from the film.
The film's scene was removed by Singapore and Dubai after Disney voluntarily allowed it to keep the film's PG13 rating.
Minor spoilers ahead in case you have not seen the film.
Singapore has previously removed scenes from films depicting same-sex relations as has China and other countries.
China reportedly did not remove the scene from their screenings despite a hard stance for doing this in the past.
The scene in question comes towards the end of the movie when the Resistance is celebrating. A pair of female characters are seen kissing in celebration, though they are not main characters. The scene is hardly given focus during the film allowing it to be a subtle scene that shouldn't cause controversy.
Removing the scene doesn't change the film's story in any way which is likely why Disney decided to include it in case a scenario like this came up. Despite Singapore not being as major of a market like the U.S., having the film not screened at all or adjusted to a higher rating would hurt the company's bottom line.
The kiss in question marks the first time the Star Wars franchise has acknowledged a same-sex relationship.
Director JJ Abrams has also defended the moment being small by saying everyone should be able to enjoy Star Wars.
"Part of the whole experience was to see a same-sex couple have a moment together that was explicitly saying in this galaxy, everyone is there and is welcome."
"It doesn't matter your sexual preference, your race, your species, whether you're organic, whether you're synthetic – Star Wars is for everyone," he continues. "And knowing that there hadn't been a representation like that, it doesn't take away from anyone. It just shows that Star Wars is for all of us."
What do you think of Singapore's removal of the same-sex kissing scene from the latest Star Wars film? Let us know in the comments below.
[envira-gallery id="199143"]