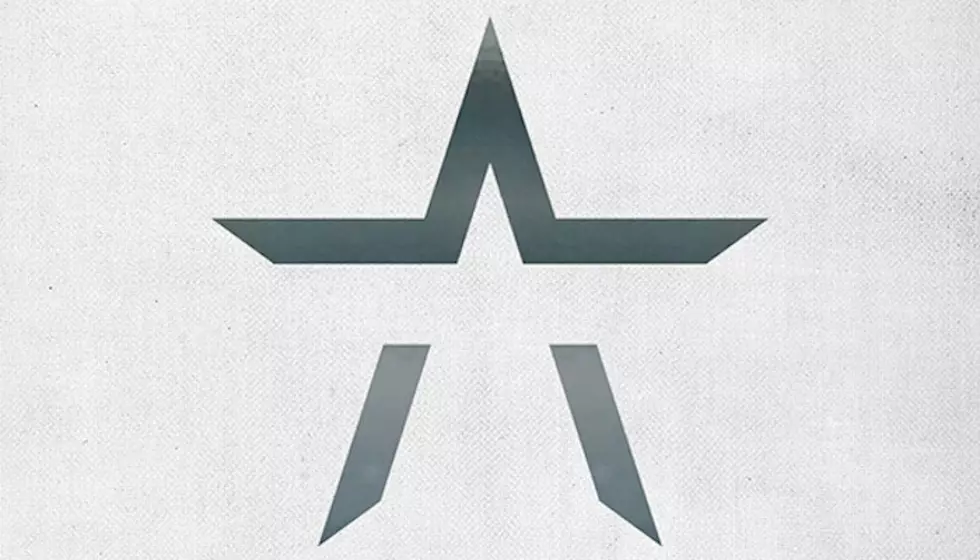 Starset deliver a metallic sci-fi experience on "Divisions"
"Manifest," the first real song (after the spoken-word piece "A Brief History Of The Future") on sci-fi modern-rock outfit Starset's new album, is both a call to adventure and a mission statement. Frontman Dustin Bates' vocal prowess is richly melodic and in the present without having to resort to going alien Cookie Monster on us. But it's the ugly detuned riff guitarist Brock Richards delivers that gives the song real character.
The dichotomy of the beautiful and the hideous is one that's crucial to the high-tech anthem farm Starset have gone to great pains to cultivate on DIVISIONS. The record is the third chapter in their ongoing concept of a world consumed by technology and the attendant evils nobody ever thought of before embracing it. Sure, it's a historically overwrought premise that crosses all many music genres. Given the social, cultural, political and environmental quagmire we've gotten ourselves into as a civilization, it's something worth doing the deeper, harder dive into. More power to them.
Starset are at their peak when all the components in their synergy—Bates' melodic humanity, inspired electronics and the brusque rock riffage that propels it—conveys all the urgency the thematic content demands. Indeed, the vistas on "Perfect Machine," "Where The Skies End," "Other Worlds Like These," "Telekinetic" and "Stratosphere" reveal a sum that's certainly not soft or too clever by half. It's an alloy that's slightly futuristic, but warmly familiar.
Not gonna lie, though: Sometimes you might wonder why the synth part on the intro to "Echo" sounds like it was lifted off of Tyler Joseph's hard-drive. You may even consider why they didn't build an entire track from that amazing kick-ass groove at the end of "Solstice." But you should be very excited that the dead civilization chorale at the tail end of "Diving Bell" may set the scene for an even more perplexing, weirder and uncompromising next chapter in the Starset universe.  
On DIVISIONS, Starset have done their best to create their own hard-rockin' Skylab where Nothing More and Crown The Empire occasionally come over to do maintenance on their vessel, prior to having some cold beverages and attempting to mash-up smooth 808-powered melodies against Helmet's first two records. Maybe they'll find a wormhole that transports them back to 2010, where they can secure that opening slot on the Coheed And Cambria/Porcupine Tree tour.
With both vision and talent at their disposal, they will inevitably arrive at the perfect compound of alien soundscapes and six-stringed majesty. Starset have made good on their promise to fans to deliver a greater music experience beyond social media updates and that one song on the radio. Because they know that deep in their hearts, they've got a lot more exploring to do as artists, musicians and humans.
The adventure that is DIVISIONS begins here.