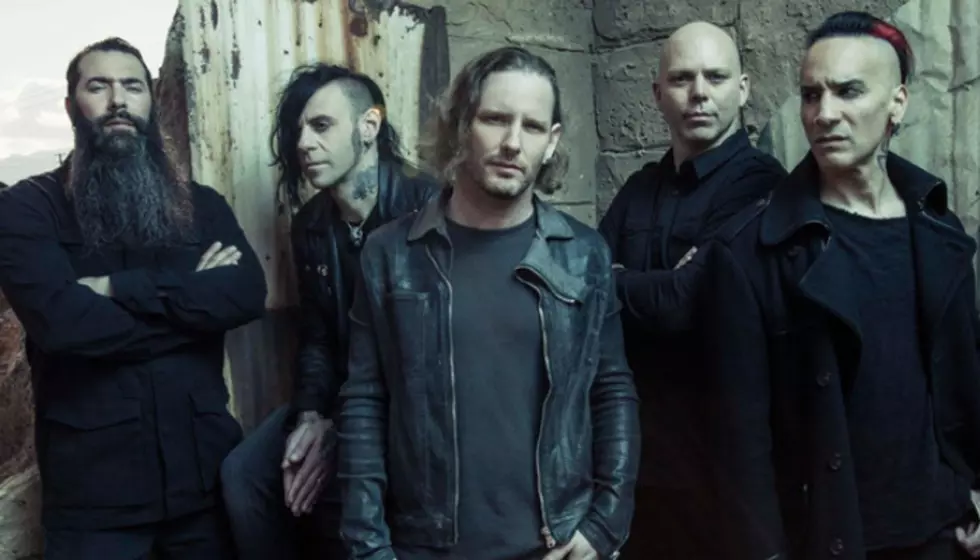 Stone Sour are releasing new material every week starting in January
[Photo via Spotify]
Stone Sour are announcing they will be releasing new unreleased material every week starting in January next year while they work on wrapping up their new album.
In an interview with Billboard, guitarist Josh Rand says they'll be dropping unreleased songs, demos and live tracks throughout the year.
Rand explains that while the band are taking some downtime, they want fans to have something new to check out. The unreleased material will date back to their beginnings in 1992 and running all the way up to now.
"I think it's going to be really cool, and it'll give an insight into how we work as a band," Rand enthused. "It's an interesting thing to hear stuff in its raw form and not polished like you hear in a finished record. There's a rawness to it that's cool," says Rand.
The guitarist also says the band have something special planned for next summer, though they can't reveal details quite yet.
"It's a mixture of everything — some live stuff, some demo stuff, some new material that has not been heard. It'll be really cool, and we're all really excited about it, but I can't say too much yet."
Stone Sour are also currently plugging away at their upcoming album but as per usual with them, no release date is confirmed yet.
"We just kind of take one thing at a time," he explains. "Corey has a full year still left of touring with Slipknot, and he's planning to work on his solo record. So there's no actual timetable for us. That's the way it always is."
What do you think of Stone Sour's plan for dropping new material throughout next year? Let us know your thoughts in the comments below.
[envira-gallery id="220007"]