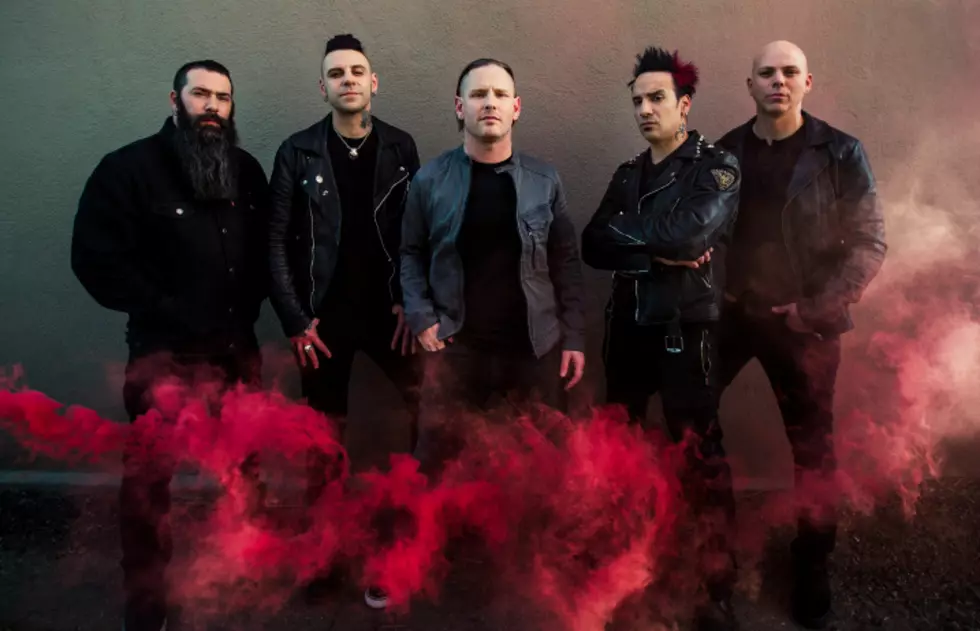 Stone Sour's Josh Rand tackles addiction issues in new interview
[Photo by: Travis Shinn]
Stone Sour guitarist Josh Rand is opening up about his battle with addiction in a new interview. The musician, appearing on Lazer 103.3 for a Record Store Day exclusive, gives his first interview since taking leave of the band's world tour to seek treatment, as reported by Theprp.com—hear it below.
Read more: Slipknot members' kids cover their dads' band
Earlier this month, Rand shared a personal message with Stone Sour fans regarding his decision to drop off a portion of the band's tour. Now, the guitarist talks about an addiction to Xanax and alcohol that escalated during the group's non-stop touring schedule behind their 2017 sixth album, Hydrograd.
"Over... the last couple years, I started drinking, and when we started touring, I was basically day-drinking," Rand says. "But not drinking to get messed up, but just to maintain, I guess. Or to be able to cope, to have this buzz."
The musician points to Stone Sour's outing at January's ShipRocked as the turning point in his struggle with addiction, the rock festival cruise serving as the setting for Rand's decision to take a break from the rock group.
"All that stuff started spiraling for me as we were touring," he says. "I just felt horrible and miserable and it really all came to a head for me on ShipRocked. ... We were flying from Florida back up to Canada and basically we were in the airport and I just had the made the decision that I had to come home."
Rand was on the show for Record Store Day to promote Stone Sour's limited Hydrograd Acoustic Sessions release, which is probably already sold out. The guitarist also confirmed that vocalist Corey Taylor will be turning his attention toward his other band Slipknot in 2019.
Hear Rand's full interview here:
Watch more: Corey Taylor arrives at the 2017 APMAs