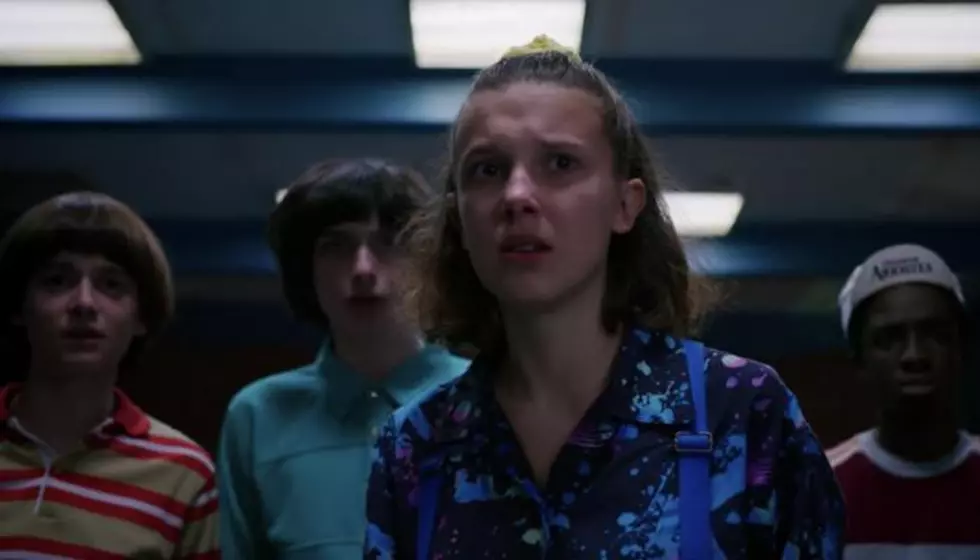 Apparently this is how long it'll take to binge 'Stranger Things' season 4
[Photo via YouTube]
Due to coronavirus, production for the fourth season of Stranger Things came to a sudden halt. Now, the hit Netflix series is likely to premiere in 2021 instead of later this year. Following the season's first teaser back in February, few details regarding season 4 have been released.
Now, the writers for Stranger Things have shared a big hint on just how many episodes we could be getting for season four.
Stranger Things 4's first teaser "From Russia With Love..." confirmed that Jim Hopper is alive after his supposed death at the end of season 3. David Harbour who plays Hopper revealed in a March interview that season 4 is likely to premiere in 2021 due to the pandemic. In the wake of the pandemic, Netflix shut down all productions for its shows in March.
Despite these delays, the writers of the Netflix show are now revealing a key detail regarding the upcoming season. On June 18, the writers' official Twitter page @strangerwriters shared a photo of seasons 4's scripts.
Although the photo does not reveal any key plot details, there are a total of nine scripts in the photo. This suggests that Stranger Things 4 will be comprised of nine episodes.
Stranger Things 4
The number of episodes per season has varied over the years. Stranger Things season 1 has eight episodes, season 2 has nine and season 3 finished off with eight episodes.
As for seasons 4's storyline, there is still a lot left to know. The February teaser confirms that Hopper is alive and is in a work camp in Russia. It could be assumed that season 4 may surround around Hopper getting rescued from the camp. However, all major plotlines have not been revealed.
We do know that Millie Bobby Brown, Finn Wolfhard, Gaten Matarazzo, Caleb McLaughlin and Noah Schnapp are returning for the new season. Sadie Sink, Joe Keery, Winona Ryder, Natalia Dyer and Charlie Heaton are also reprising their characters. Stranger Things newcomer Maya Hawke will also appear as her character Robin along with fan-favorite Priah Ferguson who plays Erica.
Since its delay, the release date for Stranger Things 4 has not been revealed. In the meantime, the teaser featuring Hopper is available to watch below.
Are you excited for Stranger Things 4? Let us know your thoughts in the comments below.
[envira-gallery id="195048"]