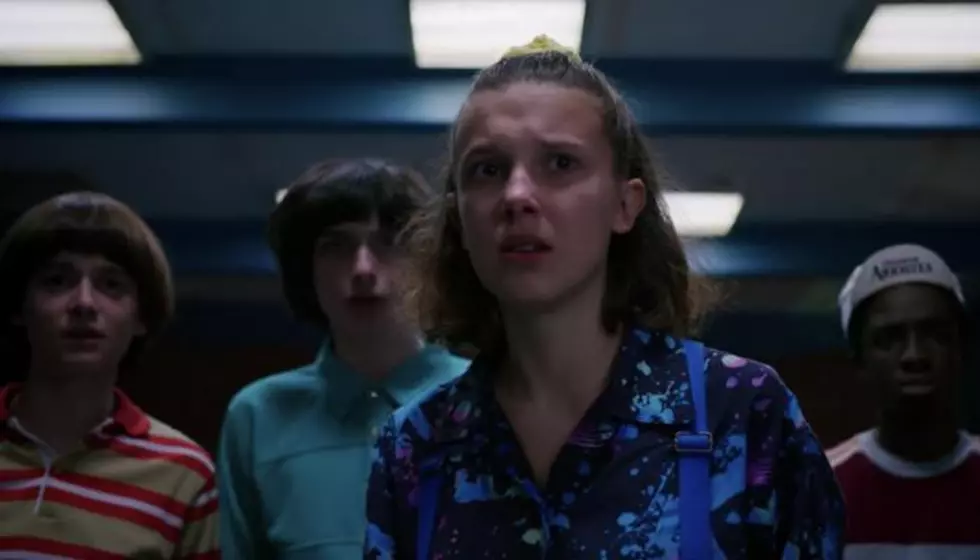 'Stranger Things' creators reveal all 27 films referenced in Netflix series
[Photo via YouTube]
It's no secret that Stranger Things plays heavy on the '80s nostalgia, especially with the third season of the Netflix show which dropped earlier this month
The show has made a lot of references to different styles and pop culture moments from previous decades, especially when it comes to films. 
Now the Duffer Brothers, who created the series, have revealed to Wired all 27 films they've referenced in Stranger Things in total. 
Most of them came out before 1985, which is when the third season was set, but they definitely fit the film. Check out the full list below. 
Alien (1979)
Aliens (1986)
Altered States (1980)
Carrie (1976)
Close Encounters of the Third Kind (1977)
Cujo (1983)
E.T. (1982)
Escape from New York (1981)
Firestarter (1984)
Frankenstein (1931)
Ghostbusters (1984)
Gremlins (1984)
Indiana Jones (all of them)
A Nightmare on Elm Street (1984)
It (1990)
Jaws (1975)
John Hughes' filmography
Jurassic Park (1993)
Mad Max (1979)
Risky Business (1983)
Scanners (1981)
Stand By Me (1986)
Star Wars: Episode V—The Empire Strikes Back (1980)
Super 8 (2011)
The Evil Dead (1981)
The Exorcist (1973)
The Thing (1982)
You can watch the full interview of the films below. 
As previously stated, the third season of Stranger Things dropped July 4. Check out a trailer below.
More Stranger Things news
As if the latest collab between Netflix favorite Stranger Things and Nike wasn't awesome enough, the latest model holds more than meets the eye.
The new Nike Tailwind 79 colorway isn't the first round of merch from the collab, but they carry some cryptic callbacks to the show that aren't necessarily self-explanatory.
First off, lifting the insoles out of the shoe reveal a secret message from the show. More specifically, the Russian and English phrase Dustin, Steve and Robin decoded in the latest season.
While the nod under the heel is interesting, the second secret is even better. If you take a flame to the back logo on the sneakers, the top layer of fabric burns away revealing the Stranger Things logo aka the show's intro.
Check out the new kicks below.
What do you think of all the films that the Netflix series references? Sound off in the comments down below!
[envira-gallery id="195377"]