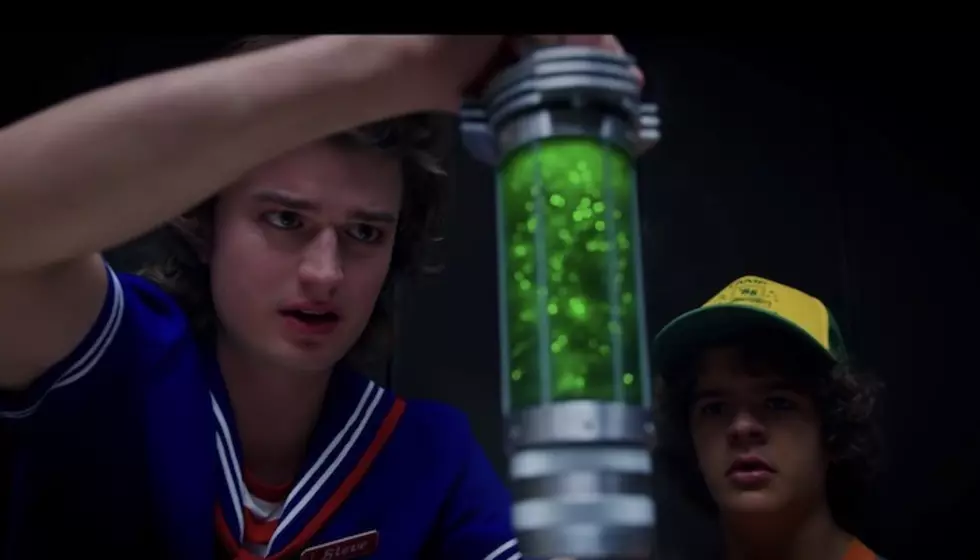 'Stranger Things' Nike collab hides show references inside shoes—literally
[Photo via YouTube]
As if the latest collab between Netflix favorite Stranger Things and Nike wasn't awesome enough, the latest model holds more than meets the eye.
The new Nike Tailwind 79 colorway isn't the first round of merch from the collab, but they carry some cryptic callbacks to the show that aren't necessarily self-explanatory.
First off, lifting the insoles out of the shoe reveal a secret message from the show. More specifically, the Russian and English phrase Dustin, Steve and Robin decoded in the latest season.
While the nod under the heel is interesting, the second secret is even better. If you take a flame to the back logo on the sneakers, the top layer of fabric burns away revealing the Stranger Things logo ala the show's intro.
More on Nike and Stranger Things collab
While the collab is turning to in-shoe secrets, the initial teaser held the same mysterious flair as the show as well.
A few days later, it was revealed that the entire Stranger Things collection was the "shipment" they were referring to.
Nike released the initial collab in a series of two drops. The first drop was the "Hawkins High" pack that uses the school's green and orange scheme. There are '80s sweat suits and T-shirts, as well as three styles of sneakers.
What do you think of the new cryptic collab? Sound off in the comments below!
[envira-gallery id="186668"]