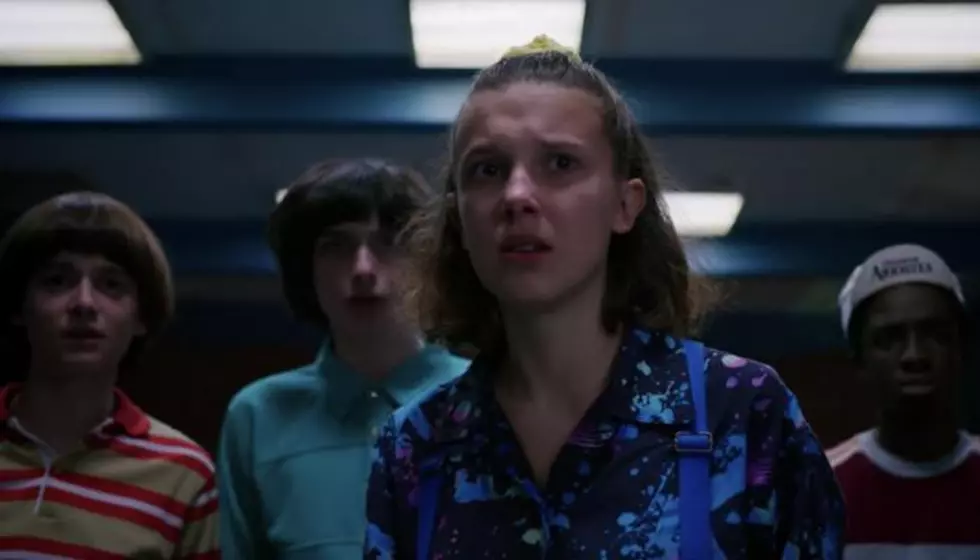 'Stranger Things' suit up for battle in action-packed new trailer
[Photo via YouTube]
We're exactly two weeks away from Stranger Things season 3, but that doesn't mean Netflix has ceased with the new footage.
Following a teaser showcasing Billy soaking up attention poolside in May, the streaming service unleashed another brand-new trailer full of intense showdowns.
Earlier today, the show's official account shared a photo of a clock. With it, they posted, "Party at the mall tonight. 7:11 PT."
The tweet made sense once the trailer dropped, showing much of the cast preparing for battle at the mall and what appears to be a fair. The trailer spotlights Eleven (Millie Bobby Brown) pondering how she closed the gate and yet they're still being terrorized.
Will Byers (Noah Schnapp) also points out that perhaps closing the gate locked the Mind Flayer in their world instead of the Upside Down. And, as a result, he's on the look for a new host.
Stranger Things season 3 hits Netflix July 4, and you can check out the final trailer below.
More on Stranger Things season 3
Gaten Matarazzo (aka Dustin) may or may not have spilled a major spoiler at the MTV Awards alongside Finn Wolfhard and Noah Schnapp, but we do know several things for sure.
David Harbour, who plays Hopper, opened up about the "unexpected" third season. The actor spoke to Digital Spy and said the finale is pretty emotional. He also explained, thankfully, Hopper's relationship with Eleven will be explored even more during the season. This apparently leads to something "unexpected" and "moving" when it comes to the end.
"Millie is growing up and I think that's the terrifying thing for Hopper. He doesn't like the idea of his baby daughter hanging out with boys," Harbour said. "So the season starts with him a little bit uncomfortable."
"His daughter is becoming a teenager and beginning to find herself, so that's scarier for Hopper than any Demogorgon creature that he's going to have to deal with," he continued. "You get to see a lot of that throughout the season and it's very unexpected what happens in the end and it's very, very moving. I think episode eight is the most moving thing we've ever shot."
A new poster also arrived last month, featuring both new and old characters from the show. We also get another look at a monster from the Upside Down.
What do you think of the new trailer? Let us know in the comments below.
[envira-gallery id="195048"]