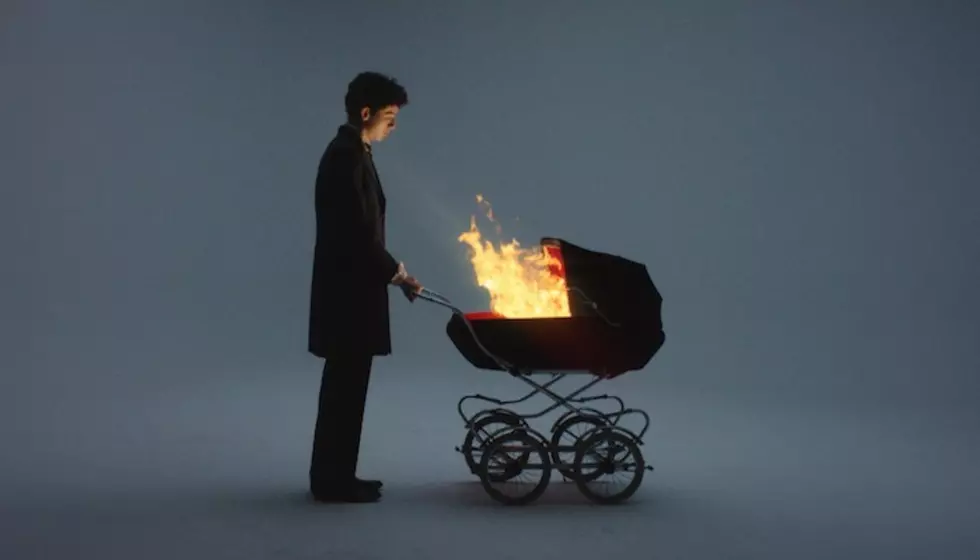 Sub Urban makes "Cradles" the best bad dream you've ever had—watch
[Photo by: Andrew Donoho]
Ever had those bad dreams where you're in peril but you survive it? Like falling off a cliff and surviving, then getting up to dust yourself off and go on to the next big danger? Like maybe getting mortally wounded by somebody's hand throwing a gun shape? If so, you're going to love the latset video from Sub Urban. "Cradles" is the weirdest, most whimsical death trip we've seen in a very long time.
Sub Urban—known to his family and medical professionals as 19-year-old Danny Maisonneuve—delivers the three-and-a-half-minute "Cradles." Consisting of cross-pollinated pop that's simultaneously futuristic and steampunk, there are enough randomized sonic references to make you think you know how to describe it. But as fast as the reference comes to you, it's gone, and you forgot about it, anyway.
Maisonneuve is as post-modern as it comes: "Cradles" has garnered ridiculous digital stats with something like 115 million streams and a billion views on TikTok. And that's without a video.
Well, effective immediately, that's all changed: AltPress is premiering the video for "Cradles," and man, is it great. The clip—lensed by director Andrew Donoho with a storyline and concept provided by Maisonneuve—features our hero sitting in a crib while flames run up the walls of his bedroom. After surviving that, he gets set upon by a patently evil baby carriage, a mesmerizing television, faceless ballet dancers and all kinds of hand-drawn creatures that threaten to do him in. He also punts a rotisserie chicken and gets rendered as satan incarnate.
Sub Urban is a polymath in training who is aided by prodigal talent (a classical pianist since age 6), the vision of a maverick producer (massive skilled at Ableton live) and a history of personal quirks that would make the most "understanding" people run out of the room massively overwhelmed by his gifted subtleties.
Sub Urban has one upcoming show in Chicago at Schubas Nov. 23 with tickets available here. Watch the video below and get hooked.